Mae the welsh agenda yn gylchgrawn Saesneg sydd yn cael ei hariannu gan Gyngor Llyfrau Cymru. Mae erthyglau'r cylchgrawn yn Saesneg ond mae'r tudalennau am waith y Sefydliad Materion Cymraeg ar gael yn ddwyieithog.
Climate Change – are the government really up for the challenge?
The declaration of a climate crisis cannot be business as usual argues Llyr Gruffydd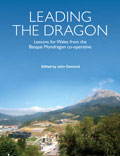 Should Welsh communities have more of a say on electricity transmission line siting?
Jonathan Dean argues that the visual impact of electricity transmission needs greater prominence in decision making