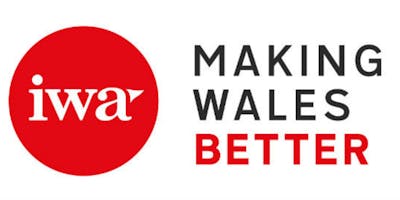 IWA CARDIFF MEDIA SUMMIT 2019:

'Are you being served?'

Delivering to Wales' diverse audiences in a global media landscape

0900 – 1700 | 21 February 2019 | Radisson Blu hotel | Cardiff
 
Audience habits are changing rapidly, and Wales' media needs to keep pace. From the ongoing growth and spread of digital content and platforms to the shifting nature of news in an increasingly complex political landscape; how can we ensure that Wales' diverse audiences are well served in an increasingly global media market?
How can the Welsh media shape the opportunities that this change offers us? What is already happening in Wales and beyond that can offer us inspiration to meet the challenges ahead?


Hosted by the IWA in partnership with BBC Cymru Wales and supported by ITV Cymru Wales, S4C and the IWA Media Policy Group (experts from a broad range of organisations including media employers, universities, trade unions and individuals), the summit has established itself as a major forum for media in Wales, linked to longterm research, analysis and impact. Staff from the Welsh universities will also be present to showcase their latest media research.


Confirmed speakers to date include:
Rhodri Talfan Davies, BBC Cymru Wales
Caithlin Mercer, Yahoo UK
Elena Cresci, Freelance journalist
Owen Evans, S4C
Dan Evans, Desolation Radio
Deborah Williams, Creative Diversity Network
Natasha Hale, Bad Wolf

Draft Agenda:
Time

Session details

0900 – 1000

Registration and networking

1000 – 1005

Introduction to event

Auriol Miller, Director, IWA

1005 – 1050

"The Future of News in Wales"




– Rhodri Talfan Davies, Director, BBC Cymru Wales

– Chair: Carolyn Hitt, Producer, Parasol Media




(to include Q&A session)

1050 – 1120

"What audiences want" (working title)




– Simon Scholes, Controller of Audiences (Studios), ITV

– Chair: Jonathan Hill, Presenter, ITV




(to include Q&A session)

1120 – 1140

Short break

1140 – 1210

"2 Years On – What has changed?"




– Claire Enders, Founder, Enders Analysis

– Chair: Adrian Jones, Head of Production, Orchard Media




(to include Q&A session)

1210 – 1310

"Total media: how do public institutions and media interplay in our new information landscape?"




– Caithlin Mercer, Managing Editor, Yahoo (& Reuters Institute Fellow – Oxford University)

– Elena Cresci, Freelance journalist

– Non Gwilym, Head of Communications, National Assembly for Wales

– Chairs: Valerie Livingston, Director, Newsdirect Wales & Marc Thomas, CEO, Doopoll




(to include Q&A session)

1310 – 1400

Lunch

1400 – 1500

"Is there a commercial value to diversity?"




– Nick Andrews, Head of Commissioning, BBC Cymru Wales

– Deborah Williams, Executive Director, Creative Diversity Network

– Faisal A. Qureshi, BECTU Black Members Committee

– Tracie Simpson, Production Manager and Producer

– Chair: Clare Hudson, Freelance Executive Producer




(to include Q&A session)

1500 – 1515

Short break

1515 – 1615

"Creating a sustainable Welsh production base in a global world"




– Owen Evans, Chief Executive, S4C

– Natasha Hale, COO, Badwolf Media

– Gareth Williams, Chief Executive, Rondo

– Sioned Wyn, Director, Chwarel

– Chair: Angharad Mair, Executive Director, Tinopolis

 

(to include Q&A session)

1615 – 1645

Creative Industries Clusters Programme: 'Transforming the screen and broadcast industries in the Cardiff region of south Wales by helping them innovate and compete'

 

– Professor Ruth McElroy, Co-Investigator, Clwstwr Creadigol
– Professor Justin Lewis, Director, Clwstwr Creadigol




(to include Q&A session)

1645 – 1650

Summary and thank you from IWA
**Please note that timings are not final, and liable to change**
———-


A limited number of bursary tickets are available for this event, please contact Laura Knight on laura@iwa.org.uk to discuss further.