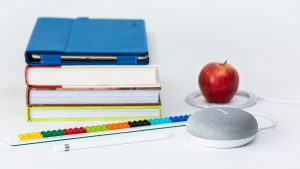 Wales is currently undergoing a major educational reform.
Following a review undertaken by Professor Graham Donaldson in 2015, Wales is implementing a new curriculum for 3-16 year olds, designed to put literacy, numeracy and digital competence at the heart of the education system.
In order to deliver the vision of Successful Futures, content is presently being developed by various groups. In these initial stages, the development work happening at present is largely through the education community.
Looking ahead, there is a clear opportunity and rationale to engage with institutions beyond schools to identify steps that ensure the roll-out of a new curriculum is well integrated with other areas of policy and to encourage a seamless pathway for learners as they progress from compulsory education.
This is why we have developed the Curriculum reform in Wales project which focuses on four key communities: Further Education, Higher Education, Skills and Business communities.
This project will make practical, evidence-based suggestions on how to ensure curriculum reform  is engaged with and informed by the people and places students often go on to after school.
What we are doing
The aim of this project is to identify practical steps to ensure the implementation of curriculum reform in Wales is integrated with and supported by the further education, higher education and businesses and skills communities.
This is initially a six month project, and we will share our findings in early 2019.

What we hope to achieve
From this project we hope to be able to:
better understand and map out the current work that is taking place with these communities with regards to the development of curriculum reform
gather perspective from these communities on how they think curriculum reform is progressing  
uncover lessons from Scotland's curriculum reform from similar communities
share findings to support effective engagement of Further Education, Higher Education, Skills and Business communities with the implementation of the new curriculum.

Get involved
The Institute of Welsh Affairs gratefully acknowledges funding support from the Learned Society of Wales and WISERD.

While you're here, we've got something to ask you: will you join us?
We're working every day to bring the right people together and generate the ideas to make Wales a world-leading force.
We're independent of government and political parties. We provide a much-needed space for open, transparent debate about the ideas that can make Wales better.
To continue to do this, we need people like you to join us.
Join us today and you'll be supporting vital work that's making our country better than ever.