Winter 2006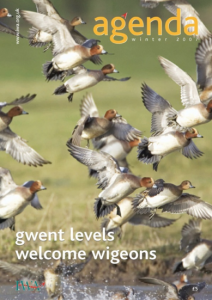 To download this issue for free please click here.
Opinion
Page 4 – Progressive Universalism
Mark Drakeford outlines six principles of social justice which underpin the Assembly Government's policy approach.
News
Page 8 – News
Politics and Policy
Page 10 – Will Labour win again?
Richard Wyn Jones and Roger Scully read the runes for the forthcoming National Assembly election.
Page 13 – Time to deliver
An introduction to the IWA's exciting new publication examining policy options for Wales during the Assembly's third term.
Page 16 – Holding the reins
David Lambert and Marie Navarro ask whether the Assembly is ready to take on legislative powers.
Page 19 – Spending squeeze
Eurfyl ap Gwilym forecasts how UK budget decisions will impact on the Welsh block.
Page 22 – Roller Coaster
David Williams reflects on his highs and lows in following the National Assembly's first six years.
Page 25 – Gender budgeting
Jackie Jones describes a new initiative in policy making.
Environment
Page 27 – Newport Wetlands
Tim Stowe underlines the economic impact of one of Wales' newest nature reserves.
Page 30 – Green delivery
Peter Davies outlines the Sustainable Development Commission's recommendations to the Assembly Government.
Page 32 – Magic City
Haf Roberts visits one of the most unsustainable places on the planet.
Page 34 – Wicked issue
Paul Williams examines the problems of embedding sustainable development into the policy process.
The Economy
Page 36 – Welsh investment vehicle
Madoc Batcup outlines an innovative scheme for funding long term infrastructure development in Wales.
Page 39 – Sporting spin out
Rhys David assesses the impact of the Ryder Cup and the Olympics on Wales.
Page 43 – Son of Objective 1
Roisin Willmott examines the new European Convergence Programme being taken forward for west Wales and the valleys.
Science
Page 45 – Get serious about science
Peter Cotgreave says the Assembly Government should plug the Welsh science funding gap.
Page 49 – Weave of innovation
Neville Greaves describes interdisciplinary research collaboration under way between Bangor and Aberystwyth.
Page 53 – Case for chemistry
David Knight argues that investment in sciences should be an economic development priority.
Social Policy
Page 55 – Incredible years
Judy Hutchings explains how north Wales has led the UK in ensuring the effectiveness of the Sure Start children's programme.
Page 57 – Making homes affordable
Peter Johnson looks at the task facing the Homelessness Commission currently taking evidence at hearings around Wales.
Culture and Communication
Page 60 – Soap makers
Liz Hobbs and Steve Croke give an account of their travels in search of the elixir of cleanliness.
Page 63 – Addressing identity
Iwan Bala explores the symbolic language of public art in Wales.
Page 67 – Building for people
Derek Jones argues that a sense of place depends on public good taking precedence over private indulgence.
Page 69 – Who do we think we are?
Jonathan Scourfield asks what being 'Welsh' means when you're 10 years old.
The Last Word
Page 72 – The Last Word
by Peter Stead