Auriol Miller – Director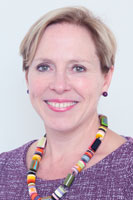 Auriol is the Director of the IWA, Wales' leading independent think tank.
Prior to joining the IWA Auriol was the Director of Cymorth Cymru, the umbrella body for providers of homelessness, housing-related support and social care services in Wales.
Before joining Cymorth in September 2013, Auriol worked in international development for nearly 20 years in 5 different countries, including in leadership roles for Oxfam in Sudan and Russia, as well as in the DR Congo and Burundi. Her roles have included influencing national governments on policy and practice.
Rhea Stevens – Policy, Projects and External Affairs Manager
Rhea is Policy, Projects and External Affairs Manager for the IWA. Rhea is responsible for making sure the IWA's research and project portfolio is thought-leading, impactful and contributes to making Wales better.
Previously Rhea has worked in campaigns and policy roles, specialising in children's and social care policy. Rhea has also worked as a Social Work Assistant and for a children's charity in Russia. She is a trustee of the Sheila McKechnie Foundation, which supports individuals, groups and communities to have the skills and confidence to speak up, and take effective action on issues that matter to them.
Laura Knight – Partnerships & Events Manager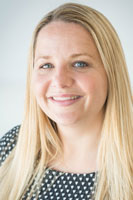 Laura is responsible for the IWA's external relationships. She develops our membership and partnerships, and runs the IWA's busy events programme.
Previously Laura worked in TV and radio production for many years before becoming PA to the Managing Director of Panasonic Computer Products Europe. Prior to joining the IWA, Laura spent five years as Events Manager for an online automotive publishing company managing events in the US, India and Europe.
Barbara Powell – Finance Manager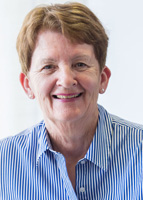 Barbara is responsible for the IWA's financial management.
Barbara began her financial career with a main high street bank as a school leaver. Barbara went on to hold finance manager positions in agriculture, independent education and medicine. She qualified as a MAAT and gained an Institute of Business Management certificate in management. In 2004 Barbara returned to the "right side of the bridge" to become the Finance Manager for NewLaw Solicitors. Barbara joined the IWA as Finance Manager in September 2015, and works three days each week.
Dylan Moore – Comment & Analysis Editor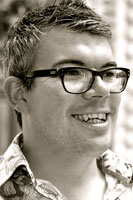 Dylan is responsible for editing the IWA's magazine, the welsh agenda; he also assists with the editing of the Click on Wales online platform.
Previously, Dylan was a founding editor of the Wales Arts Review and worked for many years as an English teacher at secondary schools in Wales and Spain. He combines his work for the IWA with writing on literature, culture and society for a wide range of publications; he lives in Newport where he also works for The Sanctuary, a project supporting asylum seekers and refugees.
Shea Jones – Re-Energising Wales Project Officer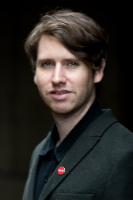 Shea is responsible for coordinating the Re-energising Wales project.
Shea joined the IWA in April 2016 after working in a number of roles at Community Housing Cymru, notably influencing and developing energy policy, strategy and projects throughout his time within the organisation. Prior to this, Shea worked on a number of research contracts with UWIC University and Merthyr Tydfil Housing Association following graduation from Cardiff University with a Degree in Law and Politics.
As Re-Energising Wales project officer at the IWA, Shea manages and co-ordinates the IWA's energy project which plans to deliver a practical blueprint for Wales which aims to boost the Welsh economy through a detailed programme of energy saving and generation to exploit Wales' renewable energy resources. Shea's interests include sports and sustainable development.