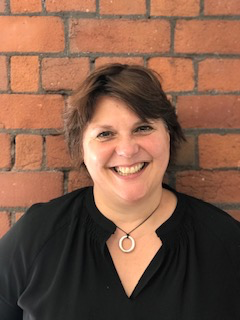 Bethan Darwin – IWA Chair
Bethan Darwin is a partner at Cardiff law firm Thompson Darwin, specialising in employment and corporate law.
She grew up in the Rhondda and thanks to Welsh medium education from the age of five is a fluent Welsh speaker.  She studied law at King's College, London and qualified as a solicitor in 1990. She was a partner at a London law firm for several years before getting too homesick and returning to Wales.
Bethan runs women's networking group Superwoman, which was set up in 2005, and writes a regular business column for the Western Mail called Law and More. She is also a regular contributor for BBC Radio Wales and BBC Radio Cymru.
In any spare time, she writes fiction and has had three novels published by women's publisher Honno.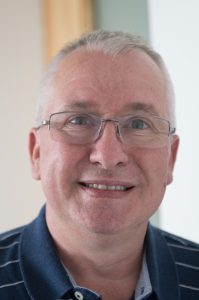 Nigel Griffiths – Honorary Treasurer
Nigel Griffiths is a Fellow of the IWA.
Nigel Griffiths is the Chief Operating Officer of Certus Technology Group a Newport based IT Services business. Co-founder and Commercial Director of Fifth Dimensions Systems, a leading provider of professional services and business software.
He is a chartered accountant, and worked in management consultancy for Ernst & Young. Before setting up Fifth Dimensions he was commercial manager for BBC Resources Wales.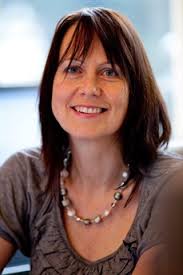 Frances Beecher
Frances Beecher is a Fellow of the IWA.
By profession Frances Beecher is a cognitive behavioural psychotherapist. Her Masters was in PTSD in women experiencing Domestic Abuse. Frances has worked extensively in the Domestic Abuse Sector, starting off as a university student volunteering in Women's Aid, she then worked in several Women's Aid groups in England and Wales; her roles have included outreach, refuge worker and counsellor.
Frances is the Chief Executive of Llamau, Wales' leading young people and women's homeless charity. Llamau works across Wales and with over 8,600 disenfranchised and vulnerable young people and women a year. Frances was the founder and first Chair of Cymorth Cymru, Wales' umbrella body for organisations working with vulnerable people in Wales. Frances is also the founder and Chair of the EYHCymru coalition, a new partnership of charities, agencies, academia and businesses that have joined forces to raise awareness and take a radical approach to ending youth homelessness in Wales. Frances is a member of the Supporting People National Advisory Board and Chair of its Governance work stream.
Frances is a board member of housing equality charity Tai Pawb and also serves on the Advisory Panel of the Children's Commissioner for Wales.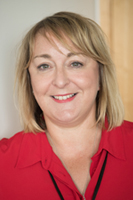 Alison Copus
Alison Copus is Marketing & Communications Director at the Wales Millennium Centre, a charity which is home for the performing arts in Wales.  Born in Bridgend, she graduated from the University of Bristol.
She has specialised in international marketing and has worked in a wide range of industries from financial services to airlines, digital media and education, with senior marketing roles at American Express, Virgin Atlantic and TripAdvisor.  At Virgin Atlantic, Alison was a part of the management team that grew the airline from 4 to 40 aircraft. She launched The Branson School for Entrepreneurship in South Africa to provide a business education and seed funding for young people from the previously disadvantaged community.  Whilst at TripAdvisor, Alison was initially responsible for European marketing and subsequently for the launch of new revenue streams globally. Before returning to Wales, Alison was CMO for Nord Anglia Education. During her tenure, the international schools group grew to 43,000 students and doubled in value.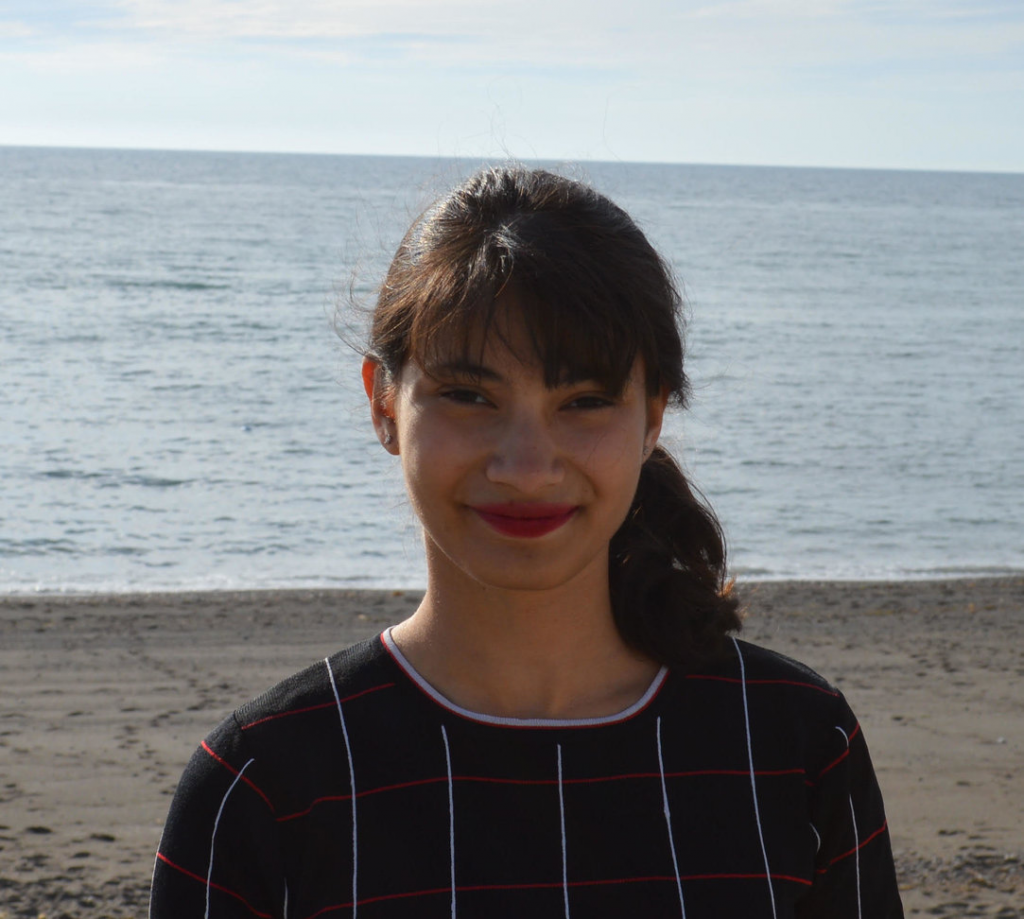 Leena Farhat
Leena Farhat has just completed a degree at Aberystwyth University in Computer Science where she took a strong interest in Bilingual Natural Language Processing methods. She grew up across the world and completed her schooling in Geneva.
She is the Diversity Officer for the Welsh Liberal Democrats as well as the Cadeirydd of Grŵp Hawl. She has expertise in rural affairs, diversity issues and Welsh language topics. She is passionate about creating an open and tolerant Wales with a strong global outlook.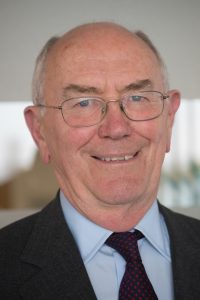 Eurfyl ap Gwilym
Eurfyl ap Gwilym has spent his career in the private sector.
He was a non-executive director and Deputy Chairman of the Principality Building Society for nine years and is chair of the Principality Pension Trustees. He has been a director of four companies that have listed on the London Stock Exchange during his tenure and his early career was with Unilever, John Williams, Philips and GE.  When at GE he was a member of the CBI President's Council. He has served as chair or member of a number of audit committees including that of the National Museum of Wales.
Eurfyl is a member of the University of Wales's Investment Committee. He is the author of numerous papers and articles on financial and economic matters, was a member of the UK Government's Commission on Devolution in Wales [the Silk Commission] and is an economic adviser to Plaid Cymru.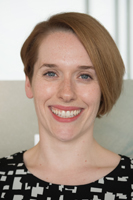 Valerie Livingston
Valerie Livingston is the founder of Newsdirect Wales, a political research company.
Her work is currently focused on using emerging technologies to provide new insight into discussions taking place in the National Assembly for Wales and the Welsh Government. Prior to setting up the company, Valerie worked in a media role at Westminster. She is a member of the IWA's Governance and Policy Group. In 2017, she sat on the Presiding Officer's Digital News and Information Taskforce which considered how the Assembly could strengthen all aspects of its communication.
Professor Laura McAllister
Laura McAllister is a Fellow of the IWA.
Laura is from Bridgend and is Professor of Public Policy and the Governance of Wales at Cardiff University's Wales Governance Centre. She was formerly Professor of Governance at the University of Liverpool's School of Management.
Laura is a graduate of the London School of Economics and Cardiff University where she completed a PhD in politics. Laura chairs the Presiding Officer's Expert Panel on Electoral Reform. She was a member of the Richard Commission on the Powers and Electoral Arrangements for National Assembly for Wales that reported in March 2004, advisor to the Independent Panel on AMs Pay and Support in 2008-9, and a member of the Assembly's Remuneration Board. Laura is a regular political analyst for BBC Wales commentating on Welsh and British elections. A former Wales football international and national team captain with 24 caps, Laura was Chair of Sport Wales until March 2016 and a Board Member of UK Sport. Laura is currently a Board Member of the Football Association of Wales Trust and Deputy Chairwoman of UEFA's Women's Football Committee.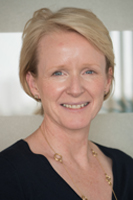 Helen Molyneux
Helen Molyneux is a Fellow of the IWA.
Helen Molyneux became Chair of the IWA in March 2014, only the third person to hold the role in nearly 30 years.
Until recently Helen was the Chief Executive of the Cardiff-based law firm, NewLaw Solicitors, which she established in 2004. By 2010 it was in the top ten fastest growing companies in Wales, and now employs more than 480 people in Cardiff, Bristol and Glasgow.
Helen was born in Caerphilly and was educated at Cardinal Newman Roman Catholic School in Rhydyfelin. She trained as a journalist, working for a short while on a local newspaper, before studying law at Cardiff University. She qualified as a solicitor in 1991, working for another law firm, Eversheds, where she became a partner in Cardiff in 1994. She was a member of the Silk Commission on Devolution in Wales for the second phase of its work on the powers of the National Assembly.  In 2011 she won the award of Welsh Woman of the Year, and in 2013 was named the Legal Business Woman of the Year by The Law Society. She is a non-executive director of Hodge Group and EUI Limited, part of the Admiral Group.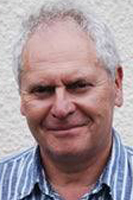 Kevin Morgan
Kevin Morgan is Dean of Engagement at Cardiff University and Professor of Governance and Development.
He is a co-director of the University's Regeneration Institute and is widely published and specialises in the fields of Innovation, Spatial Development, Food, Sustainability, Devolution, Governance, Territorial Politics, Regeneration, Social Enterprise, Mutualism and Co-operation. Professor Morgan is also a board member of Cardiff's City Region Board and is an adviser to the Welsh Government.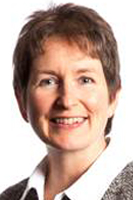 Helen Mortlock
Helen Mortlock is a Legal Director at Eversheds-Sutherland LLP.
Helen is a Legal Director within the firm's national education sector group and has worked in this group since 1994. She leads an all service team which acts for the majority of universities and colleges in Wales and SW England, together with a number of institutions in London and SE England.
During the course of her career, Helen has undertaken a number of complex and high profile matters for Universities, including the reform of the model statute, the defence of claims brought by hourly paid staff claiming parity with standard academic staff, numerous restructurings, mergers and shared services initiatives, dealing with whistleblowing claims involving the research councils, and advice upon clinical academic contracts.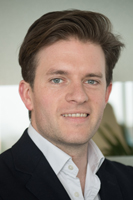 Anthony Pickles
Anthony Pickles is the Head of Tourism Affairs at the British Tourist Authority (VisitBritain/VisitEngland).
He has responsibility for Tourism policy and strategy, working across Whitehall and is leading the Tourism industry's bid to become a key component part of the UK Government's Industrial Strategy with the former CEO of Virgin Atlantic. For over three years, Anthony was Chief of Staff for Welsh Conservatives, and went on to play a key role in the 2015 General Election campaign leading on strategy. He then went on to devise the policy work for the first Conservative metro mayor of the West Midlands and former John Lewis boss, Andy Street.  Anthony worked across Europe for the External Affairs team of Nissan Europe, with roles in the development of electric and driverless technology. Educated in Aberystwyth and Strasbourg, he has a base in South Wales and lives and works in London. He is a fellow of the Royal Society of the Arts.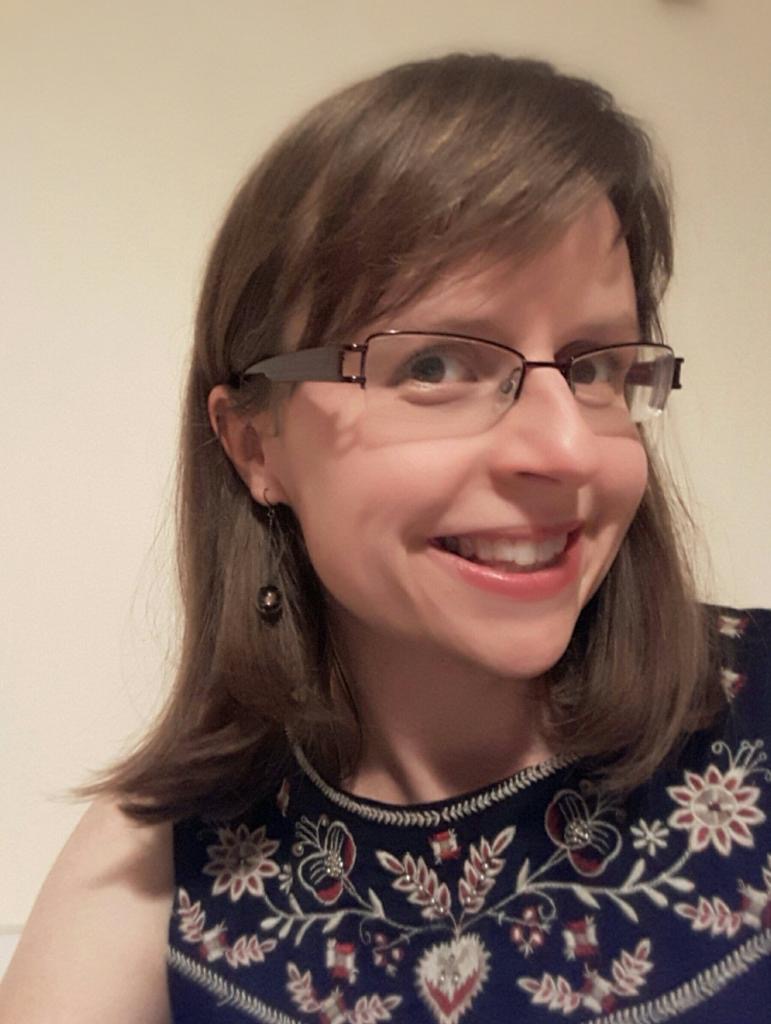 Sarah Prescott
Sarah Prescott is an experienced "big four" chartered accountant (Financial Conduct Authority) with a degree in Economics. She has lived and worked all her life in Wales and spent her career in the third sector, with a particular focus in social housing. She also has an interest in broader issues such as equality and diversity, history, learning training and development, economic regeneration, treasury and governance.
She is passionate about building a better Wales, values her family gave her (her father is a Welsh historian). She sits on the Board of Tai Pawb, the Welsh housing equality and diversity charity, and is active with Community Housing Cymru, the body which represents social housing in Wales, and with Institute of Chartered Accountants in England and Wales (ICAEW) locally and nationally (sitting on the local committee, the social housing panel, the Statement of Recommended Practice (SORP) panel and the ICAEW Wales Strategy Board).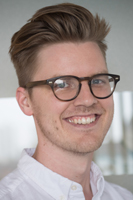 Marc Thomas
Marc Thomas is CEO of Cardiff based award winning online polling platform Doopoll which he has run since 2015.
He has a history of delivering high quality journalism, creative and entrepreneurial projects and is the author of the book 'Connected: The power of modern community' which was published by The Guardian in 2013.
Marc has also written and broadcasted for Monocle, The Guardian, Offscreen Magazine, Smashing Magazine, Techradar and many others.
He grew up in Porthcawl before studying in Cardiff and Berlin and working in Paris. He speaks English, Welsh, French and German.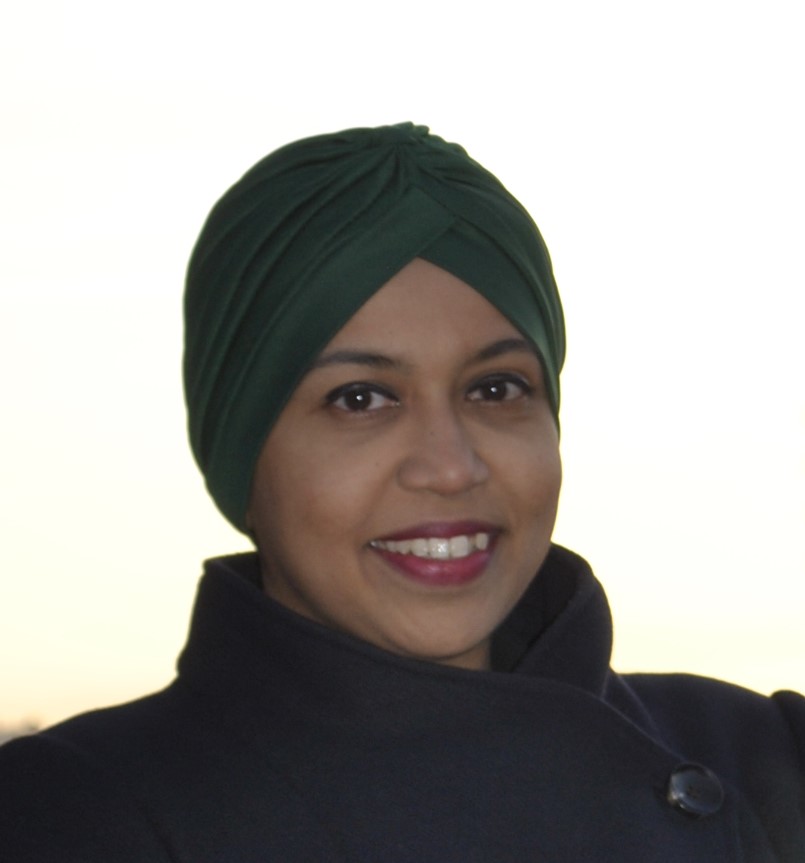 Shereen Williams MBE OStJ
Shereen Williams is currently the Chief Executive Officer of the Local Democracy and Boundary Commission for Wales (LDBCW).
Prior to taking up the post with LDBCW in January 2019, she worked in local government for nearly a decade. As a local government officer, Shereen worked across Newport and Monmouthshire Local Authorities managing teams responsible for the delivery of strategic priorities including Migration, Preventing Violent Extremism, Equalities and Community Cohesion.
Before her local government career, she began her working life in Wales in the voluntary sector shortly after moving to Wales from Singapore in 2005. She has given numerous interviews on subjects around faith, extremism, race and diversity issues to both TV and radio.
Shereen has held several public appointments over the years including as one of 4 people appointed by open competition to the 16-member All Wales Convention. She currently sits as a magistrate on the Gwent bench and is a trustee of St John's Cymru.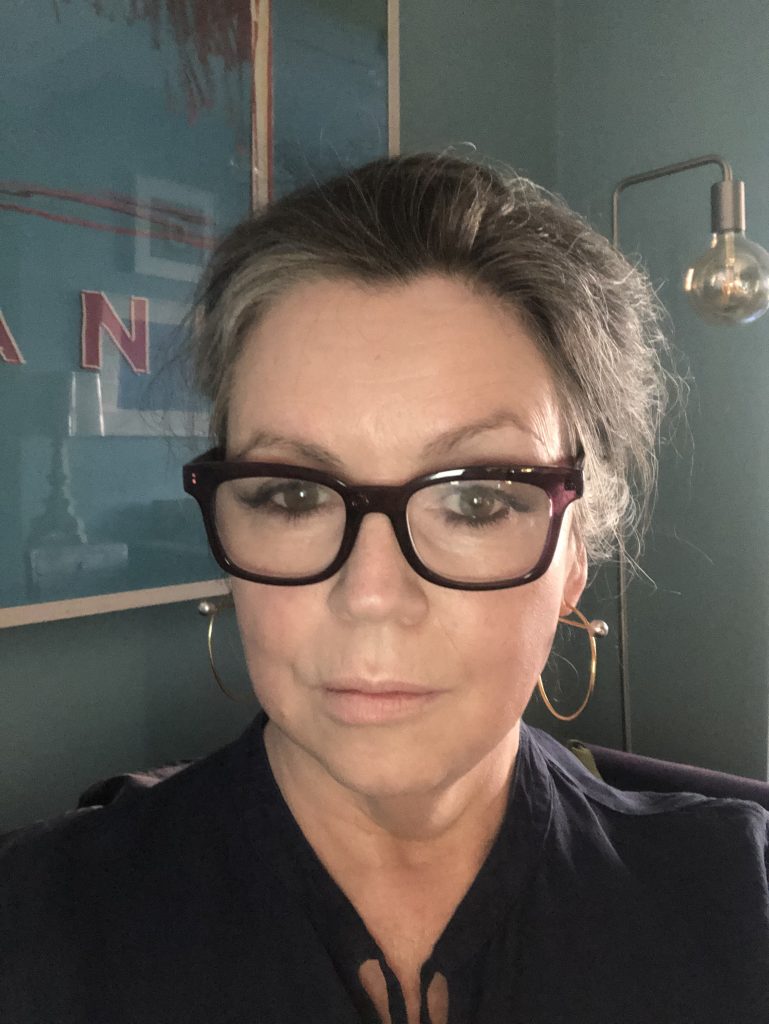 Professor Alison Wride
Alison Wride is a Professor of Economics, specialising in the economics of social policy. She has expertise in policy design, communication and implementation and is particularly interested in the challenges that face governments in trying to build resilient and equitable economies. Alison heads up EML Learning, one of the UK's leading providers of public sector training. Major clients include HM Treasury, Department of Culture, Media and Sport, the Office of National Statistics and the Scottish Government.
Alison spent many years in senior management roles in Higher Education. After fifteen years at the University of Exeter, she was appointed Head of the College of Business, Economics and Law at Swansea University. She then became Provost of an independent HE college, based in London. She retains a deep affection for the sector and in early 2020 she joined Bangor University to lead the Business School through a programme of growth and change.