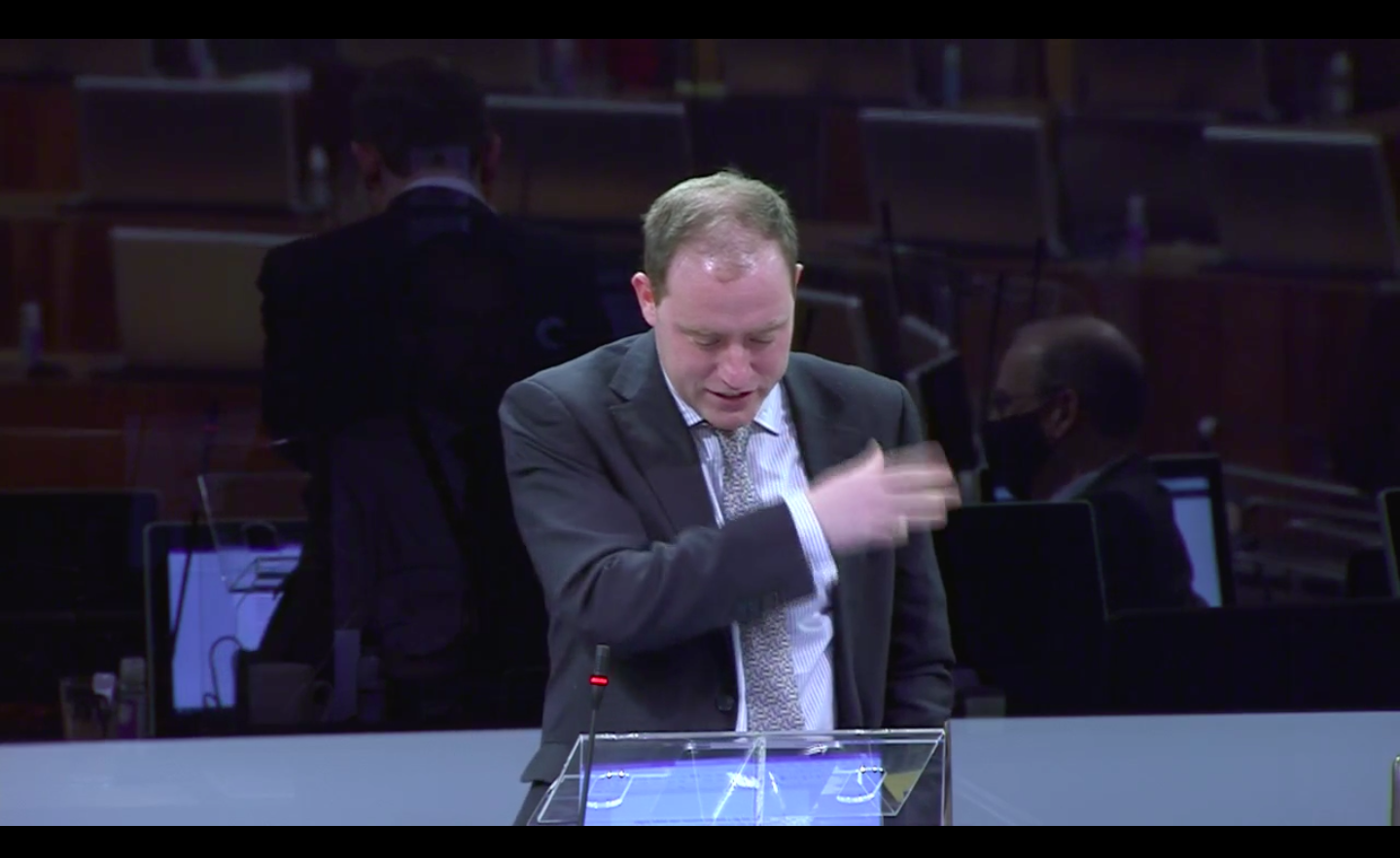 On 9 March 2022, cross party MSs including Peredur Owen Griffiths MS, Carolyn Thomas MS, Joel James MS, Mabon ap Gwynfor MS, Samuel Kurtz MS, Sam Rowlands MS and Tom Giffard MS expressed their support for a reform of community rights in Wales, in a short debate initiated by Rhys ab Owen MS, who declared:
'People want to live in communities that are unique, that are personal, not some carbon copy of every other town and village. People don't want to live, nor do they want to visit, clone towns that offer nothing exciting, personal or dynamic.  What work, therefore, has the Welsh Government done to streamline the process of community asset purchase and when will we see the Senedd codifying the rights of communities over their local assets? What consideration has the Welsh Government given to the introduction of a community empowerment Bill, as suggested by the Institute of Welsh Affairs?'
During the debate, MSs asked the Welsh Government if it would consider a Community Empowerment Bill to be passed in the Senedd, as recommended in our report Our Land: Community and Land Use, which was cited as well as the Wales Cooperative Centre's recent work on Community Ownership of Land and Assets.
The debate concluded on an encouraging note, with Deputy Minister for Climate Change Lee Waters MS pointing to the Welsh Government's willingness to seek out cross party agreement on improving community rights.
You can watch the entirety of the debate below, or on Senedd TV. Our report, Our Land: Communities and Land Use, is available here.