By moving to 100% renewables in Wales we can increase energy security, reduce fuel poverty and tackle climate change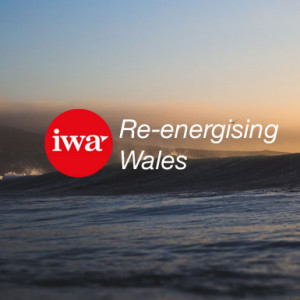 Our Re-energising Wales project has created a practical plan for Wales to move to 100% renewable energy by 2035. We've brought together leading thinkers from industry, academia, government and local communities to find and address the barriers that are slowing down renewable energy developments and look at opportunities to support growth. Below we have provided evidence to convince policy makers in Wales and the UK to use our plan and make Wales an energy leader.
Why are we working on renewable energy?
Locally produced energy that is affordable, reliable and clean is better for everyone. By moving to renewables we can create a sustainable source of energy for Wales, have more control over energy prices and reduce our carbon emissions.
Wales has some of the best natural resources for renewable energy in Europe but at the moment we're not reaching that potential. We believe that with the right plan in place, a move to renewables can bring environmental, social and economic benefits.
Renewable energy developments are:
What we've done
We have created a practical plan for Wales to meet its energy demand through renewable energy. 
Providing the research and evidence to support a move to 100% renewable energy
To get public, political and financial support for a move to 100% renewable energy we need to show that it's possible and profitable. We've gathered information and evidence on issues such as the energy needs of homes and buildings, the renewable energy potential in Wales and the costs and benefits involved.
Increasing our understanding of what motivates people to save energy and get involved in community renewable energy projects
Before we can increase the number of community owned renewable energy projects we need to find out what values influence how people use and see energy. We've engaged with communities about what would motivate them to take a more active role in how they generate and use their energy. We've also looked at what potential different areas of Wales have for community owned renewable energy schemes.
Regulation that meets our needs
Current regulation needs updating to make it easier for large and small scale renewable energy projects to go ahead. We've examined how regulation currently works to make sure we have the right regulation and powers to support renewable energy development for the future in Wales.
Filling in the gaps in policy and securing political support
The right policy needs to be in place to support a move to 100% renewable energy. We have identified policy gaps and written a series of papers to influence change and gain political support for our ambitions. You can read our first policy paper on Funding Renewable Energy projects and the Welsh Government's response to our recommendations.

We have used the results from the different work areas of the project to create a detailed, costed, timed action plan for developing a renewable energy programme for Wales.

Our Progress
We have also responded to a number of consultations, feeding in evidence from the project when necessary:
Get Involved
The IWA 'Re-energising Wales' project is kindly supported by the Hodge Foundation, the Friends Provident Charitable Foundation and the Polden-Puckham Charitable Foundation.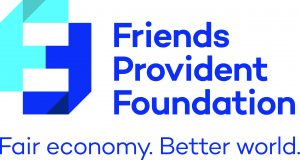 While you're here, we've got something to ask you: will you join us?
We're working every day to bring the right people together and generate the ideas to make Wales a world-leading force.
We're independent of government and political parties. We provide a much-needed space for open, transparent debate about the ideas that can make Wales better.
To continue to do this, we need people like you to join us.
Join us today and you'll be supporting vital work that's making our country better than ever.