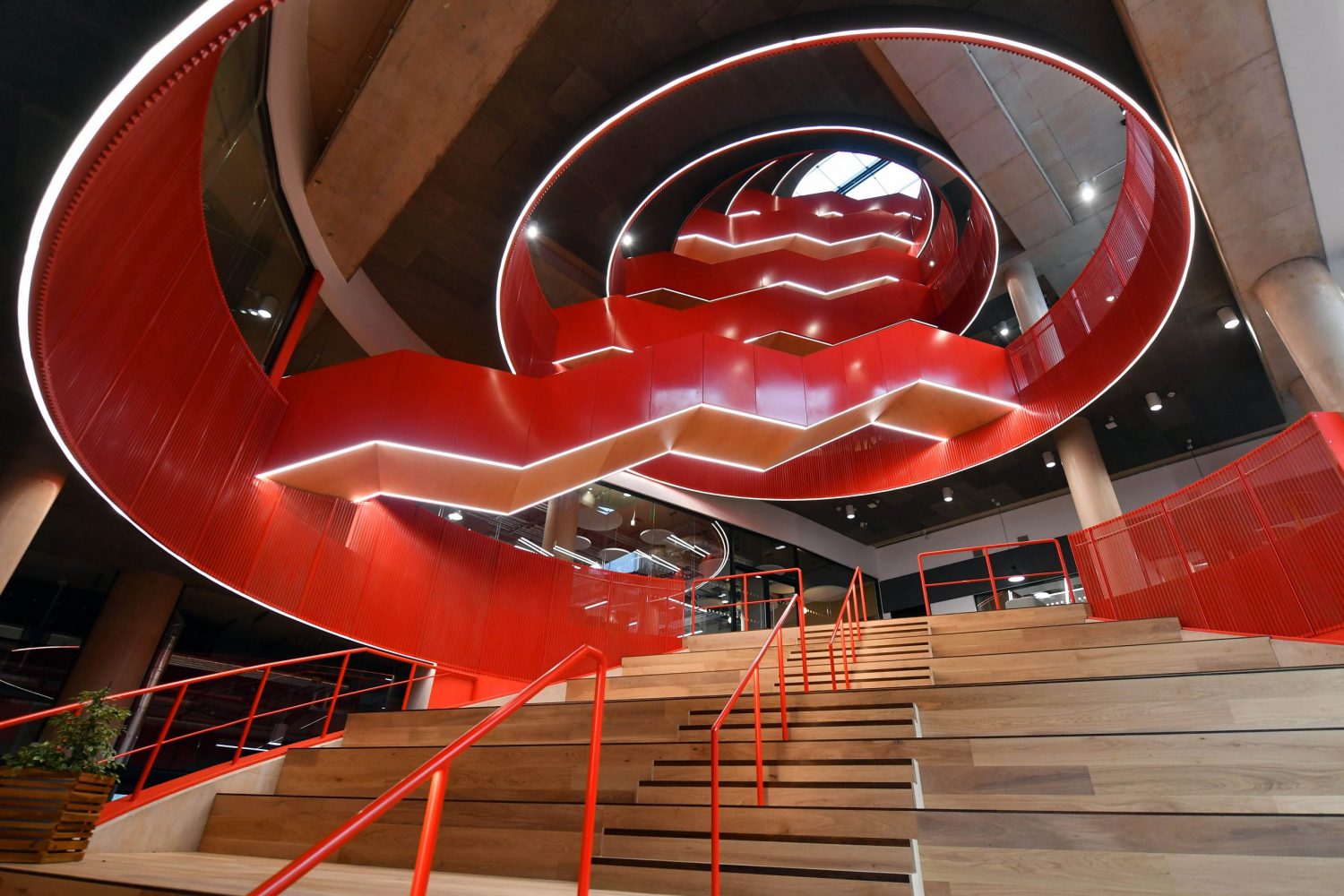 We are delighted to announce that the IWA will soon be moving to a new home. On 21 March, we will be saying farewell to James Street, our home since 2013, and will then be located in our new hub at social science park sbarc|spark hosted by Cardiff University.
What will change? From the point of view of our governance, nothing. The IWA is and will remain an independent organisation. Our new location will increase our ability to work across institutional and policy boundaries, through co-locating alongside Wales-wide bodies and organisations. 
As we gradually move back to holding in person and hybrid events, we will continue to imprint ourselves with events across Wales, working with all our partners. 
What *will* be different is our ability to work together more fluidly in a fully accessible and much better equipped environment. A more fully inclusive space for a more fully inclusive organisation. An organisation that wants to look after our team's wellbeing too, actively promoting #activetravel.
We've donated another chunk of the IWA's historical research and records to the Welsh Political Archive at the National Library of Wales, and we're also pleased to be able to donate excess furniture and equipment to local community organisations in Grangetown and Butetown.
What else? We look forward to exploring sbarc|spark's 12,000 sq ft of floor space and, hopefully, running into researchers from the park's 12 social science research clusters, and professionals from public, private and third sector partners – looking at you, Nesta, Bipsync and RedKnight.
Director Auriol Miller said: 'We are delighted to be joining the sbarc|spark community. As an independent organisation, co-locating in this fantastic new building will give us proximity to expert analysis and opinion, helping us build collaborative relationships to further develop, mobilise and disseminate our knowledge and research within the social, economic and political ecosystems in Wales.'
Professor Damian Walford Davies, Deputy Vice-Chancellor, Cardiff University, said: 'Cardiff's societal and policy-related expertise has helped to shape the output of the IWA  since it was founded 35 years ago, and senior Cardiff academics currently sit on its board of trustees. The move to sbarc|spark will further strengthen our collaboration as we work together to shape public policies that tackle a complex array of pressing societal challenges in Wales.' 
We look forward to welcoming our members, partners and supporters to the new IWA hub, whether in person or virtually. From 21 March 2022, our new address will be IWA, Room 6.01, sbarc|spark, Maindy Road, Cardiff CF24 4HQ.  Our phone number remains 02920 484 387 and the best way to contact us remains via [email protected].
The support of our members is key to our work towards a successful, clean, green and fair economy for Wales. To help make a sustainable future for Wales a reality, consider joining us or making a donation.