Smart thinking has the potential to radically improve the Cardiff Capital Region for its people and communities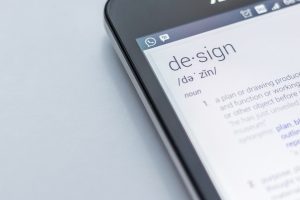 Could Smart regions be the key to Wales' prosperous future?
Photo by Edho Pratama on Unsplash
The aim of the IWA Smart Region project is to produce practical short to medium term recommendations and secure commitment to using Smart technology to maximise the positive impact of the Cardiff Capital Region for the people who live and work in the region.
We want to capture this learning so it can be translated to other regions of Wales, and the UK.
A report with our recommendations will be published in early Autumn 2018.
We are grateful for the financial  support of; Arup, BT, Cardiff University, Centrica, Microsoft, Next Generation Data and the Open University.
Why focus on "Smart"?
Smart is about more than just technology. It is a way of thinking that encompasses and cuts across all aspects of public services delivery, enabling economic growth and making sure everyone has a say in improving their communities.
The approach of smart cities around the world varies according the local social, economic, or environmental circumstances. Overall the goals remain similar:
growth of local business
greater innovation and collaboration
efficient operation of public services, and
higher levels of individual well-being
When all partners work together towards common smart goals, the profile of the city or region rises, attracting talented people and investment from far afield.
What we're doing
We are working to create a set of practical and achievable short to medium term recommendations for using technology and smart city thinking to maximise the positive impact of the Cardiff Capital Region City Deal. To do this we are asking three key questions:
     1) What's already happening in the region?
Lot's of good work on Smart technology is already taking place in the Capital Region, and it is important that there's a clear, shared picture of what's already happening and what we can build on.
     2) What can we learn from elsewhere?
The Smart city movement is not new. Around the world there are lots of example of cities which are already reaping the rewards of Smart including Barcelona, Singapore & Hong Kong.
     3) How can we ensure everyone can play a part in the design and delivery of a Smart region?
A Smart region has the potential to be greater than the sum of all its people, communities, businesses, 3rd sector organisations and institutions. We want to ensure a Smart region:
improves the lives of citizens by giving them a say in the region's priorities
boosts innovation and competitiveness for the Capital Region's businesses through collaborative networks and good digital infrastructure
increases the visibility and transparency of the Cardiff Capital Region, and provides clear leadership to build a collective vision and achieve measurable improvements
You can find detailed project information here
Get Involved
Get in touch with Keith Watts if you would like to discuss the IWA Smart Region project further
Become a member of the IWA today and help fund important projects that are shaping Wales' future. Join now from just £2.50 a month. As a member, you'll also receive regular newsletter updates on the progress of our projects.



While you're here, we've got something to ask you: will you join us?
We're working every day to bring the right people together and generate the ideas to make Wales a world-leading force.
We're independent of government and political parties. We provide a much-needed space for open, transparent debate about the ideas that can make Wales better.
To continue to do this, we need people like you to join us.
Join us today and you'll be supporting vital work that's making our country better than ever.