Differences between men and women never fail to grab column inches, spark debate, and get people thinking. But do we ever get the whole story? 
Why aren't more women pursuing careers in science? Is the lack of women in this essential fields a consequence of societal discouragements, innate differences in ability between the sexes, or differences in aspirations? These questions always spark a host of other questions—and a multiplicity of answers.
To coincide with Women International Day, come along and listen to the high achievers who have overcome the odds.
Wendy Sadler was announced as one of the UKRC's Women of Outstanding Achievement in 2008, for her work in founding 'science made simple' and reaching a wide range of audiences with innovative science and engineering experiences. In 2006 Wendy was announced as an EU Descartes Laureate for her innovative work in science communication. Her first degree is in Physics and Music, and she has since completed an MSc in Science Communication with a dissertation on the long-term impact of informal learning.
Prof Julie Williams is the Chief Scientific Adviser for Wales and responsible for the provision of independent and top quality scientific advice to the First Minister and his administration across a broad spectrum of topics to support decision and policy making in different contexts. Prof Williams is a Professor of Neuropsychological Genetics and an eminent academic in the field of Alzheimer's research.
The IWA Coffee Shop debates held in Chapter Arts Centre are a series of informal talks that help forward thinking for Wales.
Sponsors
Institute of Physics
 This event has been kindly sponsored by the Institute of Physics, a leading scientific society and charitable organisation with a worldwide membership of more than 50,000 which works to develop awareness and understanding of the value of physics and advance physics education, research and application.
Please visit the Institute of Physics website for more information.

Cardiff University
Founded in 1883,Cardiff University is one of the Britain's leading universities. Committed to world class research that has global impact, Cardiff University prides itself on encouraging women to pursue careers in the sciences, and is kindly sponsoring the IWA's Women in Science event.
Please visit the Cardiff University website for more information.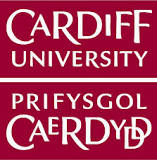 L'Oreal Fellowships For Women in Science
The L'Oréal UK & Ireland Fellowships For Women in Science are awards offered by a partnership between L'Oréal UK & Ireland, the UK National Commission for UNESCO and the Irish National Commission for UNESCO, with the support of the Royal Society.
Four Fellowships are awarded annually to outstanding female postdoctoral researchers, which have been designed to provide practical help for the winners to undertake research in their chosen fields. For example, winners may choose to spend their fellowship on buying scientific equipment, paying for child care costs, travel costs or indeed whatever they may need to continue their research.
Please visit the L'oreal Women in Science website for more information. 

The IWA Coffee Shop debates held in Chapter Arts Centre are a series of informal talks that help forward thinking for Wales.
This event has been organised by IWA Women a branch of the IWA that is dedicated to raising the profile of the women's concerns in Wales. 
Entry is free, but please book – seat availability is limited. Teas and coffees will be served on arrival and each guest will receive a goody bag (whilst stocks last).
For more information please phone 029 20 48 4387 or visit the IWA website: www.iwa.org.uk