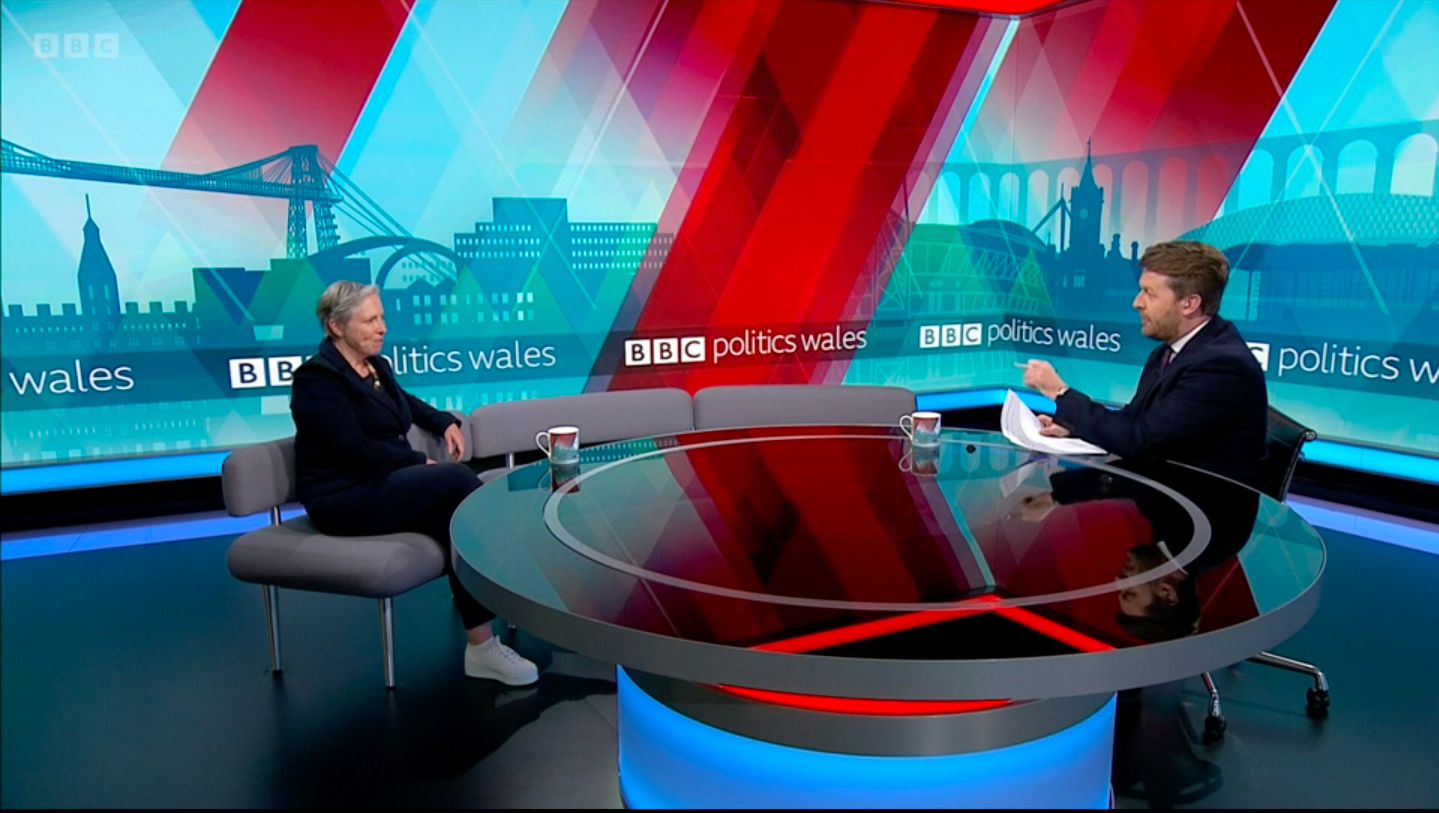 The IWA's director was on Politics Wales to discuss the upcoming elections with James Williams. Following interviews with First Minister Mark Drakeford and the main party leaders Adam Price and Andrew RT Davies, Auriol raised the issue of representation in politics.
In her interventions, Auriol linked the lack of diversity in politics in general and local elections in particular to Wales' low turnout in polls. She suggested that the election due to take place on 5 May should be an opportunity to establish a stronger baseline of voters, but that Wales still had a long way to go when it came to diverse political representation.
The IWA is a supporter of the Diverse 5050 Campaign, which advocates greater participation from underrepresented groups and minorities, including women, ehtnic and religious minorities, LGBTQ+ communities and disabled people. 
Traditionally, local elections have struggled to attract a diverse pool of candidates. The best-performing parties in this respect, Auriol pointed out, are Labour and Plaid Cymru, both of which have a third of female candidates – still far below gender parity. 
The concerning trend for some councillors to stand for re-election unopposed also risks having a chilling effect on participation, by making people question the purpose of their vote.
In conclusion, as she noted:
'Voters need to see people standing for election representing them and reflecting them.'
The interview is available to watch on Iplayer for 28 days after the release of the programme.
Our work for a strong, confident democracy in Wales would not be possible without the support of our members. If you'd like to help our research,

donate today

.