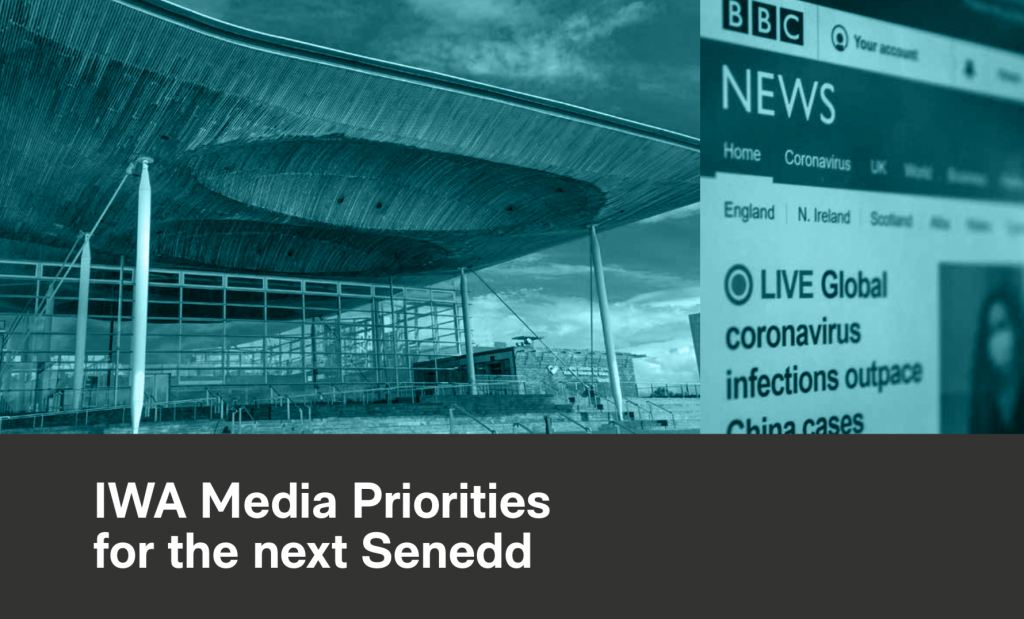 ---
The IWA have led the way over the last 15 years with their researching into Wales' media.
The IWA Media Audits of 2008, 2015 and this year's Media Summit have been recognised as key pieces of research and the Media Priorities for the next Senedd has been built on this work.
These priorities focus on funding Welsh media, social media misinformation, devolution of broadcasting and growing the creative industries.
Summary
The Welsh Government should:
create a contestable fund for independent news of at least £1m per year
work with the UK Government to improve accountability of Public Service Media organisations (PSMs) to the Senedd, through devolution of specific broadcasting powers
make Creative Wales the home for an ambitious strategy for a thriving media economy, which tells stories of Welsh life in all its diversity.
The Senedd should:
retain a committee with a remit over communications policy
ensure this committee undertakes an investigation into the role of social media and misinformation during the 2021 Senedd elections.
---
You can read the full report here.
We asked the parties standing in the 2021 Senedd elections specific questions around our media priorities. You can read their responses here.