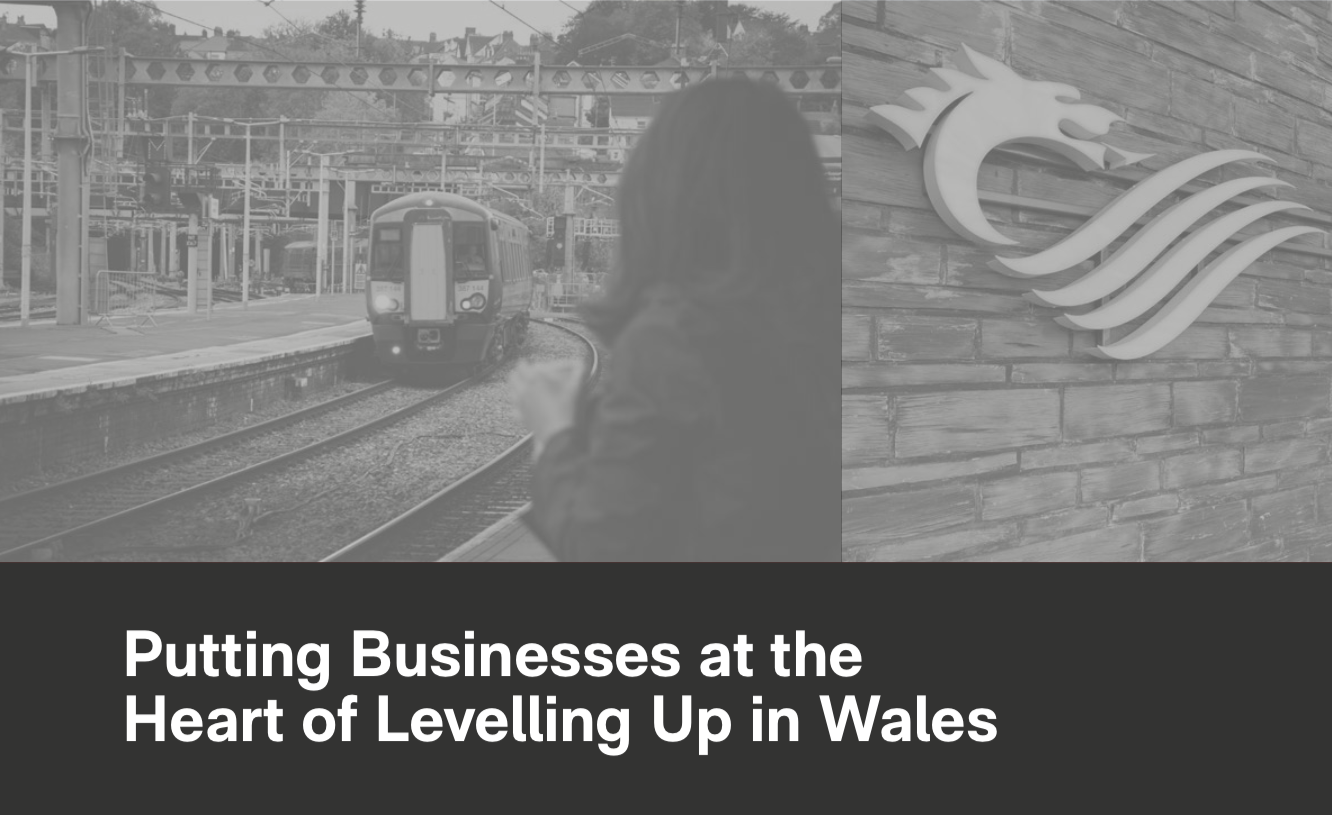 The IWA's latest report, Putting Businesses at the Heart of Levelling Up, argues that businesses in Wales need clarity and flexibility to help make Levelling Up a success.
Over six months on from the release of our first paper, What Does Levelling Up Mean for Wales?, the rollout of the UK Government's Levelling Up agenda has increased national awareness of economic and social inequalities between the four nations, but also highlighted some contentious areas in the relationship between central and devolved authorities. Today, we turn to the role of businesses, and how all governments can maximise their role in increasing productivity and developing the economy.
Regional development funding is transforming radically: from 2022-25, the UK Government will distribute £585mn in regional development funding to the four Welsh City & Growth Deal regions through the UK Shared Prosperity Fund, replacing previous arrangements relying on EU funding.
This new report gives voice to the concerns of businesses, following on from a roundtable we held on 23 June supported by Chambers Wales, FSB Wales and CBI Wales, in which we heard from government officials from local, Welsh, and UK Government, as well as business representative organisations.
Based on those discussions, we make a series of recommendations:
Recommendation 1 
UK Government should allow and encourage Welsh regions to deliver both digital and literacy support as part of the Multiply programme. Numeracy support alone is unlikely to tackle the workforce skills issues currently facing Wales, and there is concern amongst further education providers around capacity to deliver solely numeracy support at short notice to the scale of the Multiply funding allocations. 
Recommendation 2 
UK Government should support lead local authorities with content and funding in order to engage with business specifically to raise awareness of the funds falling under the Levelling Up umbrella. Existing Wales-based engagement capacity within the Department for Business, Energy and Industrial Strategy (BEIS), the Department for the Levelling Up, Housing and Communities (DLUHC) and the Department for International Trade (DIT) should be utilised to deliver this additional support. 
Recommendation 3 
Welsh Government should build on existing programmes to engage with businesses in raising awareness of new regional structures and the phasing out of key business support packages as a result of the withdrawal of EU funding. 
Recommendation 4 
UK Government should provide additional funding to lead authorities as part of the UK Shared Prosperity Fund (UKSPF) to bolster existing and develop new innovative forums for businesses to effectively and easily engage with local authorities on economic development planning. 
Recommendation 5 
Welsh regional lead local authorities should work with Welsh Government to pool funding for business support to develop pan-Wales programmes, including bolstering Business Wales, in order to provide consistent support for businesses across Wales and support links between businesses and local authorities.
Recommendation 6 
Welsh and UK governments should build on the Organisation for Economic Co-operation and Development (OECD) 2020 report The Future of Regional Development and Public Investment in Wales and undertake an assessment of post-2024 capacity to provide agile financial support to businesses in Wales in need of support to grow or at risk of failure. 
Recommendation 7 
Innovate UK should undertake a learning exercise with businesses to gather the positive aspects of European Regional Development Fund (ERDF) innovation funding and apply this learning to future innovation funding processes. 
Recommendation 8 
UK Government should resource lead local authorities to undertake real-time monitoring and evaluation of the UKSPF regional investment plans, in addition to annual UK level reporting. 
Recommendation 9 
UK Government should ensure that branding for funding made available through the UKSPF and Levelling Up Fund (LUF) are clearly identifiable as originating from UK Government. 
Recommendation 10 
UK Government should lay out the audit process for the UKSPF and LUF.
Read our full report here.
Discussions and debates that drive Wales forward.
Join Wales' leading independent think tank.