Wales's biggest community experiment shows that trusting local people to run local services works, writes Chris Johnes
Today sees the launch of the first evaluation report from the Invest Local programme. Set up with an endowment from the National Lottery Community Fund in 2014 and launched in 2016, the programme – which is managed by Building Communities Trust (BCT) – is the largest non-governmental investment in Welsh communities this century.
Behind the programme were two strategic ambitions: to 'do' community work in a different way, which transferred power over decision making to communities, and to ensure that funding reached smaller community groups who rarely access Lottery funding. 
Invest Local is now Wales' largest asset-based community development (ABCD) programme, at a time when this approach is increasingly popular. 
The programme makes an unusual offer to the communities involved: £1m to spend on their priorities over 10 years. The only 'rules' are that the communities undertake consultation across their local area and make decisions in a reasonably inclusive way. It also marked a significant leap of faith by the National Lottery Community Fund, giving people with no demonstrable track record (to them) more money, over a longer period, and with fewer checks and balances.
Four years on, the programme is active in 13 very different communities across Wales. Over £3m has been invested into a wide range of different initiatives at very different speeds in different areas. Local residents, with support from BCT, have made a lot of effort to develop decision making groups in their areas, consult within their wider communities and decide priorities. All areas have had to develop local Steering Groups to lead the programme locally and to consult across their communities.
The strengths of local networks and the degree of local trust between groups and individuals have been tested. Areas with larger numbers of existing community groups have tended to move faster than those without them. And those with the largest populations have – perhaps unsurprisingly – found community engagement more challenging than smaller, more compact areas.
The programme was launched in a challenging environment, which has undoubtedly impacted on the choices residents of the different areas have made. The most pressing issue has been austerity, which has obviously led to a reduction in services in all areas; many communities have then sought to develop alternatives to statutory run services. And, linked to austerity, has been the downward pressure on living standards from benefit cuts and poorly paid work, which has driven a desire to provide local solutions which cut the costs of living. 
There has been a marked degree of commonality in what different areas have prioritised, although they have often done so in different ways, often reflecting the different opportunities (or assets) available in different areas.
For example, the options for activities for young people in the centre of Colwyn Bay which has a number of existing arts and sports facilities (which have benefited from extra investment for local music festivals) are very different from those on the Cefn Golau estate on the upper edge of Tredegar which consists almost entirely of housing where a new multi use games area has been built to provide the only outdoor play facility on the estate.
In most areas there have been desires to create locally controlled community facilities which provide a 'hub' for community run activities, to offer greater social opportunities for both younger and older people, and to either upgrade or make the most of the local environment.
This has often involved quite urgent work to save or take on community facilities; this has included stopping the Hubberston Community Centre from closing (it's now a venue with hardly a free slot in its weekly calendar) and investing in the Plas Madoc Leisure Centre which has gone from being closed by Wrexham Council in 2014 to winning Social Enterprise of the Year in 2018.
Residents are very aware that they cannot depend on public services to do many of the things that might have been done 10 years ago, so there is often a focus on ensuring that key facilities are locally controlled and financially sustainable. 
There is also often a focus on reducing the cost of living. Most areas have some sort of food project (ranging from food banks to cooking classes to cheap cooked meals), while low cost clothing, affordable and accessible childcare, and local activities for older people are also common priorities.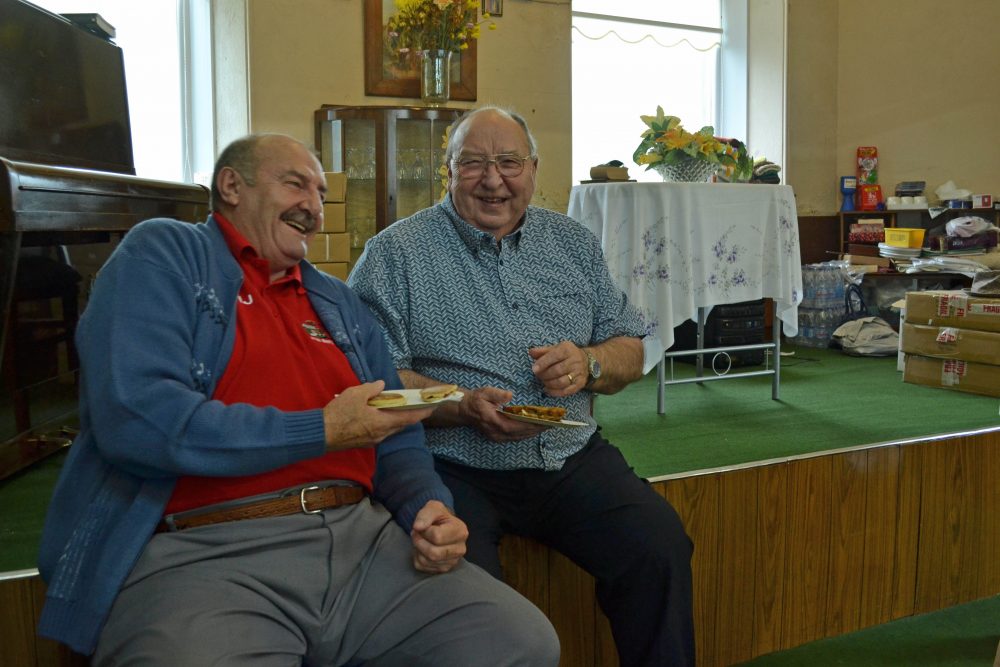 The costs and limited availability of transport for so many areas means that local facilities are priorities in most areas (in one area taking a 15-minute return trip to the nearest town every day would use up all of a young person's Job Seeker's Allowance).
Decision making at a local level has been a complex process. There have been examples of local community groups supporting each other's projects to ensure ideas get 'waved through which hasn't always meant the most effective projects have been funded but has kept more people "on board"'. 
More commonly though has been extensive scrutiny of ideas as they come forward, with local Steering Groups usually taking months to agree plans even when they have agreed a strategic sense of direction. On occasion, outside experts have been asked to advise on specific projects but most scrutiny has been done by local residents.
When senior Lottery officials visited one area in April 2017 one remarked that local people do a "very different form of due diligence compared to our programmes", noting that the kind of assessment from well informed local people lacking formal systems was real, even if very different from that done by traditional grant givers with extensive formal systems.
In the case of Caerau Development Trust which provides a wide range of key services in an isolated upper valleys village, this meant looking at who was using the centre and trusting the stated intentions of the new volunteer managers rather than worrying too much about the accounts and lack of a business plan.
 Work with public bodies has been mixed; in around half the areas there is limited contact, while in several others there is effective partnership working in specific areas of work. In two areas the local groups have fought off attempts by councils to use Invest Local funding to replace their own!
Some Steering Groups have been quicker than others to realise the leverage that control of their own resources offers. In the longer term Invest Local, by giving a greater degree of agency to community groups potentially offers insights into a new model where public sector bodies seek to work with community groups rather than either do things for people or offer nothing at all.
Invest Local's evaluation report and the testimonies of its participants today in the Pierhead will tell a fuller story. We have got a lot of learning and a number of substantial achievements. Funding has already reached many groups that would otherwise have struggled to secure it and a number of community assets have been secured.
However, the degree to which sustainable community benefits can be secured remains unknown –  the next eight years of Invest Local funding will allow us to find out! 
Featured photo: In Plas Madoc, Wrexham some of the Invest Local funding has been used to continue and develop existing work, like the award-winning adventure play programme at The Land.
All articles published on Click on Wales are subject to IWA's disclaimer.