Gareth Evans writes that delays in re-opening schools and a desire to avoid rocking the boat means that pupils are the ultimate losers.
Will they, won't they?
Can they, should they?
The reopening of schools to more pupils has been one of the hottest topics of debate since lockdown began.
And yet, 13 weeks after the shutters came down on education as we knew it, confusion and uncertainty abounds.
It's a little over a fortnight since Wales' Education Minister Kirsty Williams unveiled plans to bring all schools back into operation from June 29.
We were told that pupils from all year groups would be able to return for limited periods, with only a third of learners in school at any given time.
The summer term would be extended by a week to July 27, with a two-week break in October to compensate.
It appeared a particularly ambitious move (in contrast to the more conservative, phased return in England), but was at least demonstrative of a positivity apparently lacking from other decision-making.
Ms Williams was assiduous in her response to questioning on the plan, and you can't fault the way in which she's reached out to anyone and everyone with more than a passing interest.
Indeed, her levels of engagement are, I believe, unrivalled anywhere in the UK and whether it be Twitter, Facebook, radio, TV, newspaper or webinar, she's tried every which way to encourage and reassure.
But in such an unprecedented and challenging situation, she was never going to please everyone (least not Wales' Chief Medical Officer, who saw June 29 as the "second best option").
There are of course no easy answers to any of this, and for some, the June return will be simply unworkable.
And that is perfectly understandable; it's absolutely right that parents, teachers and the school community make an informed decision based on their own situation.
Indeed, everyone I've spoken to is itching to re-open and make the most of what little face-to-face time is left before the summer holidays.
What I find less admissible, however, is the response of some in our education system to the concerted effort to bring a sense of stability and learning back into children's lives.
Much has been said in recent years about the collaborative approach to policy-making in Wales, and the friendly and co-operative relationship our Welsh Government has with its stakeholders (a far cry from the 'act now, ask later' approach employed in Westminster).
Yet since the minister's headline schools announcement, much of that goodwill has slipped quickly out of the window.
Some unions and some local authorities (though not all, it must be stressed) appear at loggerheads with the Welsh Government over a number of key issues, not least the 'extra' week at the end of July.
Relations have been frayed and colleagues in a number of schools have warned they are not hopeful of being able to open for all of the remaining four weeks of term, amid mounting pressure from external agencies.
This would be a hammer-blow to teachers and school leaders working so diligently behind the scenes to make next month work; hours of preparation, risk assessments and a meticulous rewriting of timetables, potentially wasted.
Innovative. Informed. Independent.
Your support can help us make Wales better.
Indeed, everyone I've spoken to is itching to re-open and make the most of what little face-to-face time is left before the summer holidays.
More worrying, though, is the risk to public confidence of bringing school closure forward; for if parents see their children's return curtailed from four weeks to three, they may question why it's worth bothering at all.
And that is a perfectly reasonable question to ask, in the current climate.
The answer, though, is simple… if we don't all pull together and act now, the next big crisis facing our country will be educational. Of that, you can be certain.
For I've spoken to the headteachers scrabbling around trying to locate 'lost' learners; I'm well aware of the many thousands of children living in desperate poverty with no access to the lifeline of technology; and I've seen first-hand the impact of lockdown on youngsters' emotional and mental wellbeing.
Just this week, more than 1,500 of the UK's leading paediatricians and child health specialists wrote to Prime Minister Boris Johnson warning that their ongoing absence from school "risks scarring the life chances of a generation of young people".
A similar letter written on behalf of junior paediatricians and specialists in allied fields across Wales implored all who worked with children to "do all we can to support our colleagues in education to get children back to school". 
They pointed to the "collateral damage" children had suffered, with more referrals for children experiencing mental health problems and eating disorders, and fewer children being seen for safeguarding assessments. 
And that's not all; educationally, it is estimated that pupils from more deprived backgrounds could have fallen up to 75% further behind their more affluent peers.
Analysis by the Education Endowment Foundation (EEF) has suggested that a decade of progress in narrowing the attainment gap between disadvantaged pupils and their classmates in England (which was already known to be smaller than that in Wales) is likely to have been reversed due to the coronavirus pandemic.
Make no mistake, talk of a "lost generation" is entirely legitimate, however unpalatable, and we must do everything in our power to negate the devastating impact of COVID-19 on our children and young people.
That is why I was more than a little disappointed at the suggestion by some teaching unions that reopening in September "would be the wisest option" and that the logistical challenges facing schools pre-summer were too great.
I'm not suggesting for a minute that any of this is straightforward, and there's no doubt that schools have their work cut out laying the foundations for a safe and socially-distanced return later this month.
But waiting another 10 weeks for face-to-face teaching (over and above the 13 we've already had) is in nobody's best interests and each and every teacher and leader I have spoken to is rising to the challenge.
The Welsh Government has been criticised by the National Education Union for having undertaken "little or no consultation" over the additional week at the end of July.
This is, to be fair, a reasonable accusation having been unveiled with little or no warning.
Wales could have left an indelible mark, and shown colleagues in England the way.
Though by the same token, the unions themselves shut down any meaningful consultation about 'Operation August' (described by the NEU as a "non-starter") before the vast majority of us could have a say.
The Chief Medical Officer's preferred option, Operation August would have seen the school holidays brought forward to make way for an earlier start to the Autumn term.
Under the plan, schools would have closed on or around June 19 and returned the week commencing August 3.
The elongated Autumn term would have then been structured so pupils would have regular week-long intervals to limit undue pressures on both them and the schools system more generally.
The idea was one of a number of different options for the reopening of schools tabled to unions by the Welsh Government, but it was shelved within a matter of days owing to "significant issues".
Operation August was effectively dead in the water before the wider Welsh public had chance to give it a second thought.
What the unions were most exercised about has not been clearly documented, but I have since talked through with teacher colleagues some of the possible pitfalls surrounding the project.
First, it was suggested that given the unprecedented stresses and strains of education in lockdown, many teachers were at breaking point and in desperate need of some quality time off to rest and recuperate.
This, of course, is absolutely necessary and why all school staff must be entitled to their quota of summer holiday time, regardless of the course of action taken.
There is certainly no suggestion that teachers would have their well-earned time off taken from them – by goodness, they need a break more than most.
But assuming a level of flexibility is allowed, I'm sure many in the profession would have been amenable to rearranging existing timetables and negotiating pre-booked holiday time, given the current lack of travel options.
Now I recognise fully that this would not have worked for everyone, particularly those co-ordinating days off with partners and wider family, and so schools would have needed a degree of autonomy to make decisions on a needs basis.
Pre-existing arrangements would have needed to be honoured and it would have been up to school leaders to devise their own rota systems, based on pupil numbers and availability of staff.
The same flexibility would have been required by schools straddling Offa's Dyke – families working on either side of the border would have needed some sort of dispensation to adapt their working patterns.
The fact that term times are already different across England and Wales would have made this a challenge that could, at least in theory, have been overcome.
Another apparent issue relates to the length of the Autumn term, which could have lasted up to 20 weeks on the basis of what was discussed.
Clearly, a term of this size would have needed to be chunked so as to give everyone – school staff, pupils and parents – opportunity to down tools and recharge.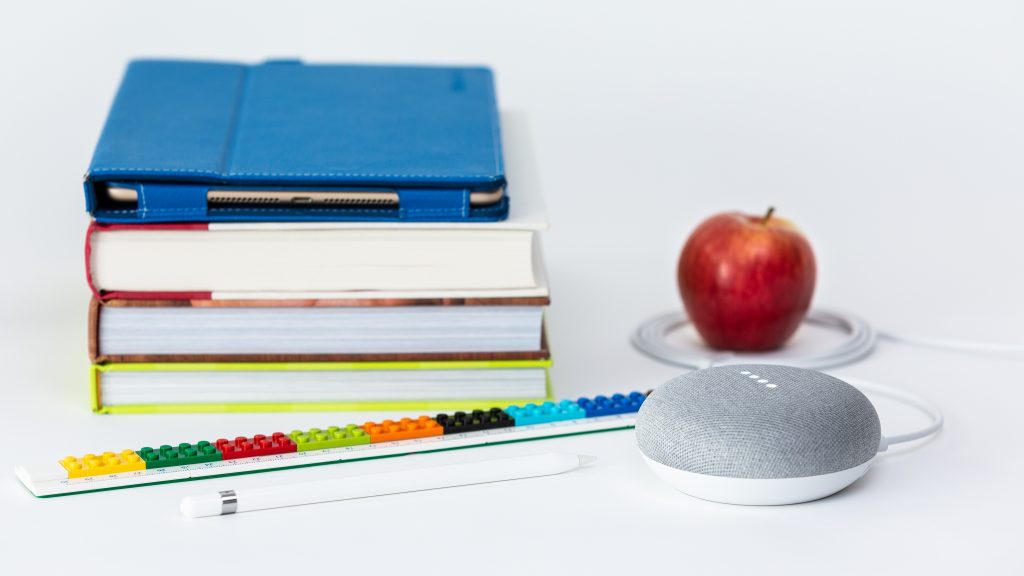 Again, assuming not all pupils were in school at the same time, an extended or indeed multiple in-term breaks could have been introduced; finer, yet no less important detail that would have needed ironing out.
The time schools would have needed to prepare for such changes is another important factor, and I take for granted that staff would have been given sufficient lead-in before relaunch.
Contractual issues were, perhaps, one of the biggest obstacles to an August return and granted, time to drum up new working arrangements is a factor, but nothing is insurmountable in this time of great crisis.
For me, the benefits of having a steady, sustained and focussed return to education – that is not punctuated with more time away – outweigh any and all of the logistical challenges that stand in our way.
Furthermore, there are also known scientific reasons for wanting to squeeze in as much face-to-face teaching as possible in the next few months.
For if fears of a second spike in transmissions are to be believed (with experts predicting a high probability), then it would make sense to make the most of the fair weather and space outdoors while we can.
So much has been said and written about our return to the 'new normal' in recent times, and the need to 'reimagine' education for a post-COVID world.
Yet when presented with the chance to radically rethink the rhythm of the school year, I'm frustrated that we kicked it so quickly into the long grass (a disappointment shared by a number of teachers who have contacted me since).
Now more than ever, we need to open our minds to the possibilities that exist and look for creative solutions to the myriad of problems we face.
Over the course of devolution, Wales has, on occasion, been guilty of doing differently for the sake of being different.
And more recently, the Welsh Government has been accused of following England's lead in its relaxing of lockdown measures – charges that may or may not be true.
But in Operation August we had a chance to do something truly innovative for all the right reasons.
Who knows, restructuring our term times might never have worked – and we might have reverted quickly to type if plans started to unravel.
But it would have been bold, courageous and with learners absolutely at its heart.
Wales could have left an indelible mark, and shown colleagues in England the way.
Instead, we are left wondering what might have been, and battling to hold on to an extra week formally announced by the minister and being planned for by schools.
All the while, teachers are being caught in the crossfire of representative wrangling – and they deserve better.
The handling of this crisis by some of those employed to give teachers a voice has left a lot to be desired.
In fact, many I have spoken to have expressed disappointment that their hard work and endeavour is being lost in the noise.
Moving forward, I implore all of those with a stake in education to focus on what they can do, rather than dwelling on what they can't.
The time for bickering and finger-pointing has long since passed, and we must unite behind our schools as they strive to knit back together that which has so badly unravelled.
And have faith, because the tenacity and skill of our teaching workforce will ensure that the relevelling of our education system is not left to chance.
They just need a fair wind, licence from higher powers and the unwavering support of the communities they serve.
And yes, that means you.
All articles published on the welsh agenda are subject to IWA's disclaimer.
Photo by Annie Spratt on Unsplash
Create your own survey at doopoll.co