Yasmin Begum hails a raw voice of working class resistance to police corruption.
The Dossier is a sparse, austere and damning document of the corruption of Cardiff's cops, and ought to be widely read across Wales and the United Kingdom as a watershed moment.
Published by Seren publishers in Bridgend, the book is strong as a standalone piece, but lacks outlook and direction owing to its editing and proofreading.

The Dossier examines over a dozen miscarriages of justice over a 34-year period, including O'Brien's own experiences at the hands of South Wales Police. These cases cut across the region's characteristically diverse communities, spanning class, language, and geography. A substantial amount of the book, around two thirds, is dedicated to O'Brien's trial and imprisonment, as one of the three members of the Cardiff Newsagent Three. O'Brien was accused (with Ellis Sherwood and Darren Hall) of killing Philip Saunders in central Cardiff in 1987. After spending over a decade in prison, the Cardiff Newsagent Three were freed – but this didn't change the dynamic of policing in the city, spurring O'Brien to campaign against police injustice ever since. Diagnosed with Post Traumatic Stress Disorder, O'Brien set up the Miscarriages of Justice Organisation (MOJO), and works as a McKenzie Friend to children going through the Criminal Justice Sytem.

The Dossier is made timely in its publication in the wake of worldwide conversations calling for the defunding of the police after a spate of high-profile deaths in or following police custody
O'Brien identifies a homogenised core of mismanagement and misconduct throughout South Wales Police, as well as a recurring pattern of behaviour that creates a unique profile of police corruption in Cardiff. The Dossier is made timely in its publication in the wake of worldwide conversations calling for the defunding of the police after a spate of high-profile deaths in or following police custody, such as George Floyd and – closer to home –Mouayed Bashir and Mohamud Mohammad Hassan. He makes a compelling case for an inquiry into South Wales Police, one that deeply resonates in the city limits after a failure to obtain justice for the Cardiff Three, when South Wales Police lost documentation pertinent to the case.

Many cases in The Dossier are well known in public memory, such as the Welsh Conspiracy Trial. Others,such as the experiences of Joseph Fettah with South Wales Police, have now fallen into obscurity. The sheer kaleidoscope of police corruption is articulately distilled into these chapters, each one intricately well-researched. The mixture of different cases makes for compelling reading around the accountability of South Wales Police, especially for a Wales-wide audience for whom these ins and outs are not well discussed. 
Robust debate and agenda-setting research.
Support Wales' leading independent think tank.
However, it is undeniable that the book has suffered in a number of ways. A lack of photographs, maps, and archival material makes some of the arguments languish. The text assumes too much knowledge on behalf of its audience, and without this knowledge, the nuances of O'Brien's intimate working class commentary wash away. Much of the geography and the articulation of race, class, sex, and gender may be lost on an audience without a good working knowledge of Cardiff, its different communities, and its demography. For example, race and class is a lit match to the dynamite of South Wales Police when it comes to the alibi of O'Brien getting to Fairwater Grove West from Grangetown.
The book is a quiet landmark moment in Welsh publishing.
This book would have benefitted from a more thorough edit and better proofreading, with multiple errors in different parts of the book, most prominently in the chapter on the miscarriage of justice following the murder of Lynette White. The contents page lists this title as 'The Cardiff Three', but the name of the title is 'Tony Paris, Yuseuf Abdullahi, John Actie, Ronnie Actie, and Steven Miller'. These names, of course, constitute the so-called Cardiff Five, and not the Cardiff Three. The Dossier, as previously mentioned, calls for a re-examination of these cases under a judicial inquiry: but the book lacks focus. It is not clear to whom this book is aimed, as many in Glamorgan will already be familiar with the deeply embedded corruption in South Wales Police, especially given the deaths of Mahmood Mattan, the proliferation of the Cardiff Three campaign, and intimate lived experiences of state violence. 
The book is a quiet landmark moment in Welsh publishing. We haven't had the 'insider' conversation of experiences of police racism and police violence in Cardiff to the 'outsider' audience.
The Dossier and the recent BBC documentary A Killing in Tiger Bay are the cultural byproducts of renewed political discussions in the Welsh public sphere on policing, and two pieces of creative and cultural production that have been successful in their distribution and consumption.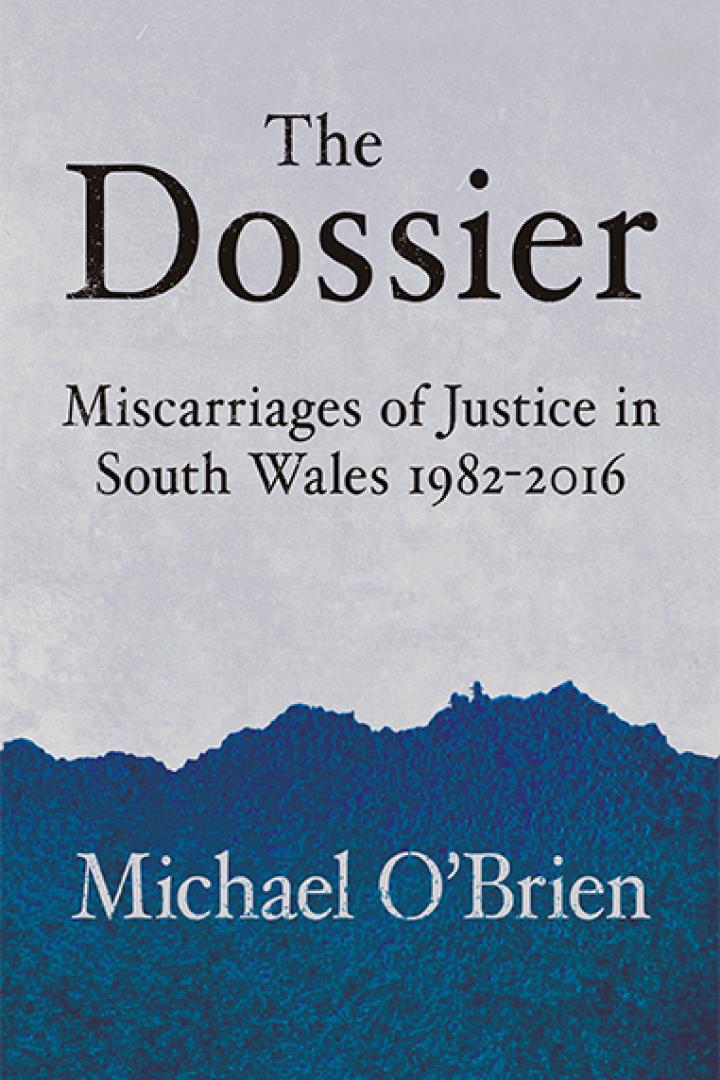 We haven't seen a book similar in nature published by other figures from prominent cases in recent Cardiff police history, and it begs the question: are we beginning to see Welsh publishing grapple with state and police violence? Will John Actie, Lowri Davies, or Tony Parris be commissioned by Seren next?
O'Brien is a writer with a tremendous amount of talent, a writing talent that is still developing, and a raw voice on the testimonies of working class resistance in South Wales. He ought to be supported as such: as a writer, and as a campaigner, and a community organiser. A key question throughout The Dossier is 'Why is the tree of South Wales police so continually producing rotting fruit?' It's a question O'Brien has answered exceptionally well.
The Dossier: Miscarriages of Justice in South Wales 1982-2016
Michael O'Brien
---
All articles published on the welsh agenda are subject to IWA's disclaimer.