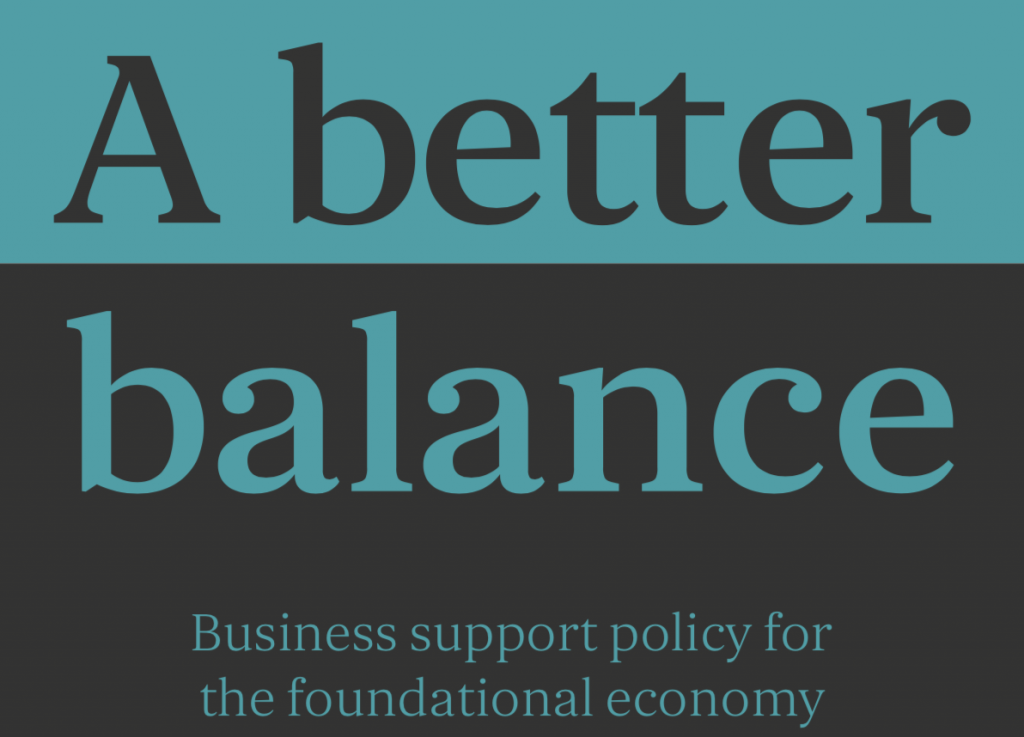 Our report, A Better Balance: Business Support for the Foundational Economy, has been produced as part of the IWA's collaborative project with CREW to look at the foundational economy as a policy agenda in Wales.
This project aims to identify new opportunities for policy makers to strengthen the foundational economy in Wales, boosting the position of grounded Welsh firms and ensuring that citizens have access to high quality everyday goods and services. 
The report presents a review of policy and practice around Business Wales, the Development Bank of Wales and the direct support provided to firms by the Welsh Government.
We find evidence that much of this support has positive impacts but that it reaches only a minority of firms in Wales, being particularly targeted at high-growth firms and at priority sectors despite a lack of clarity about how priorities are set and about the specific impacts that are expected for different investments.
This raises questions about how well these programmes can contribute to strengthening a 'missing middle' of firms in Wales.
Our report calls for policy makers:
To develop a smarter approach to sector policy that pays more attention to Wales' strengths and weaknesses, informed by engagement with firms and by a wider variety of data sources;

To rethink 'productivity' so that it includes the quality of outputs in foundational sectors, and invest in spreading new processes and technologies;

To invest in a way that strengthens the entrepreneurial eco-system by encouraging links between firms and by being more accessible to small and micro-businesses;

To get the structures right, ensuring that economic development policy has a degree of consensus support and outlasts individual Ministers, whilst also diversifying funding after Brexit.
You can read a summary of our findings and recommendations here. 
You can read the full report here: A Better Balance: Business Support for the Foundational Economy
Watch the launch event here:
Discussions and debates that drive Wales forward.
Join Wales' leading independent think tank.