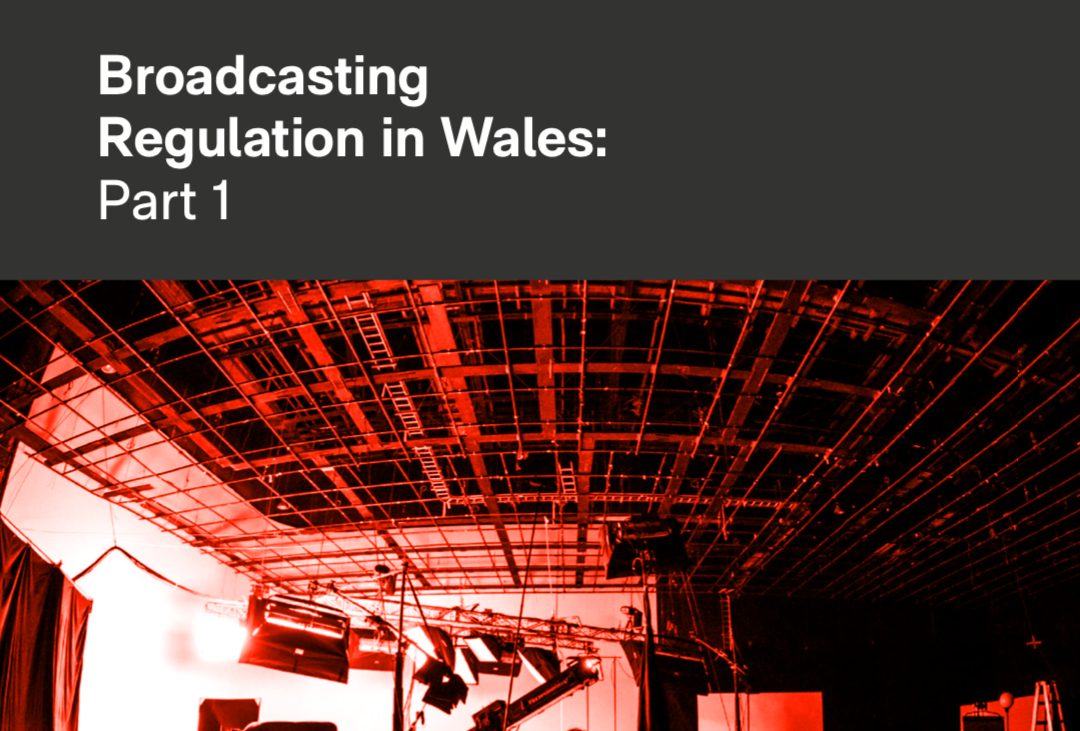 In order to pursue our work around broadcasting regulation and accountability, the IWA has commissioned Dr Marlen Komorowski to lead a research project assessing the current state of regulation and accountability for broadcasters in Wales, and surveying the options available for future models of regulation. 
The project will be published in full in early 2023, and include three sections:
Part 1 aims to provide an overview of the current legislative and regulatory frameworks governing broadcasting in Wales.
Part 2 will provide an analysis of regulatory and oversight models for broadcast media and journalism in a selection of other countries with devolved governance frameworks in order to provide comparison with Wales.
Part 3 will apply the findings of the above to give an assessment of the issues currently facing Wales in the area of broadcasting and make recommendations for potential regulatory and non-regulatory solutions to these.
Part 1
In the first part of this research, we map out current resources available to regulators and policy-makers seeking to transform broadcasting regulations in Wales, with an aim to answer the question: how can Wales get the media it needs? This regulatory map offers solutions beyond a binary opposition of 'devolution' and 'no devolution', and suggests steps towards an approach to regulation that will make the most of existing policy tools in Wales and the UK. 
You can now read Part 1 of this project here.
The IWA's research on broadcasting regulations is supported by the Joseph Rowntree Charitable Trust.