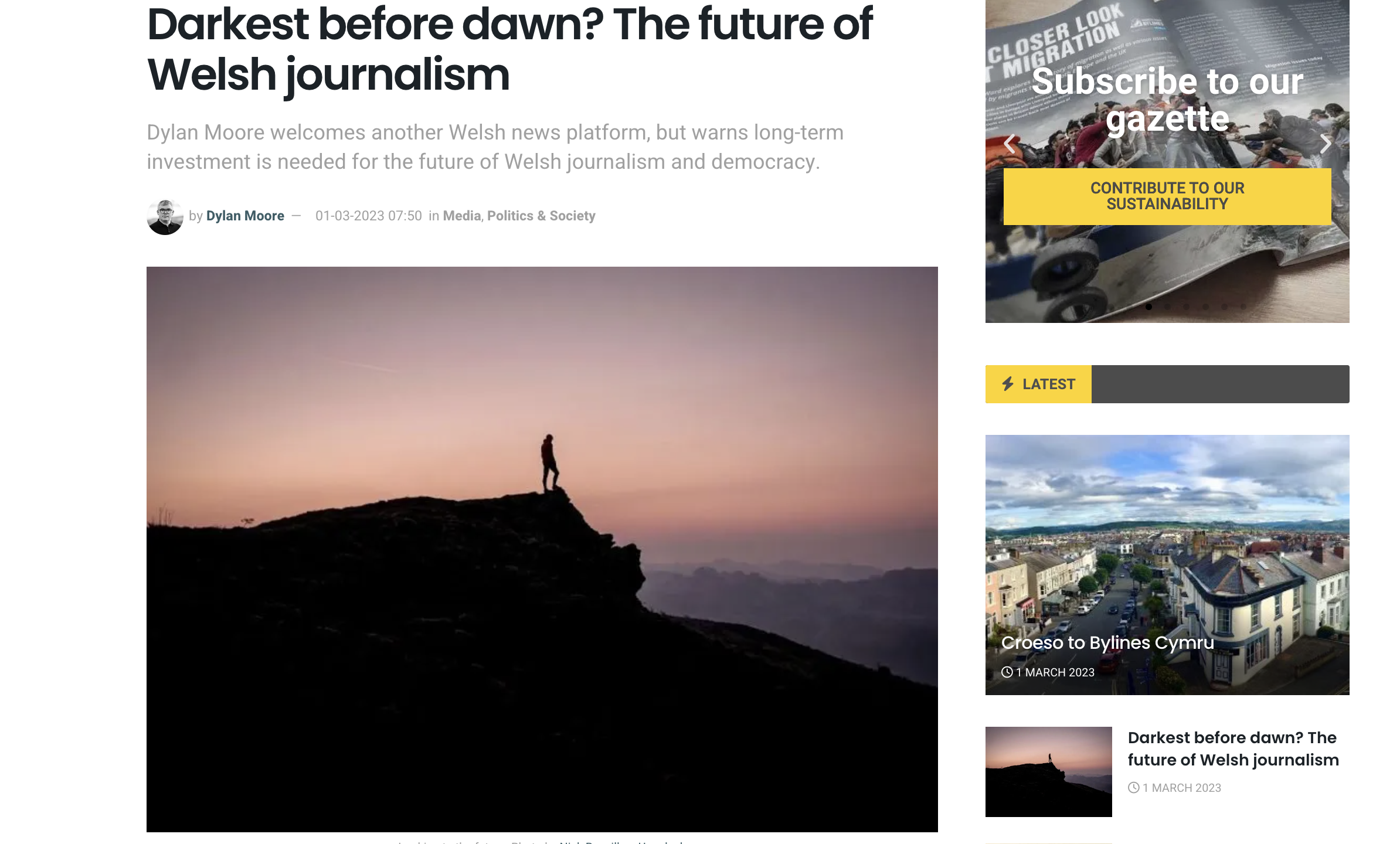 Dylan Moore contributed to the first edition of new Welsh news platform Bylines Cymru.
In a column written on the day of the launch, he praised the new initiative but pointed to the challenges ahead for the industry, adding:
'The IWA certainly welcomes the arrival of the serious and high profile outlet for citizen journalism in Wales that Bylines Cymru represents.
'We continue to urge the UK government in Westminster to give Wales more control over its own media by devolving specific powers over broadcasting. And we continue to call for the Welsh Government to set up a contestable fund for independent news of at least £1mn a year.'
Read his article in full here.
Our work for a strong, confident democracy in Wales would not be possible without the support of our members. If you'd like to help our research, donate today.