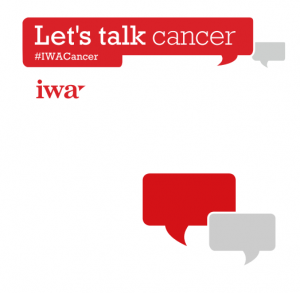 Cancer is a disease that has touched most families. The projections are that incidences of cancer are on the rise and that presents huge challenges for the NHS, and for policy makers.
Based on the IWA's experience of applying crowdsourcing principles to the debate around the future of the UK with our Constitutional Convention project earlier this year, we were confident that the 'wisdom of the crowd' could bring useful insights to the debate around cancer provision.
We partnered with Tenovus Cancer Care and the Jane Hodge Foundation to design a 6-week long conversation to put the principles of 'co-production' into practice. In line with the Health Minister, Mark Drakeford's new philosophy of 'Prudent Healthcare', our project sought to give the patient a voice in redesigning public services.
We assembled a panel of practitioners and academic experts to provide advice and guidance on the development of the crowdsourced ideas in order to create policy recommendations that are practical. We also partnered with a diverse range of stakeholders throughout the project to try and ensure both wide engagement and expert advice. The breadth and range of skills and expertise offered by the panel and partners on the issues raised by the 'crowd' led to the development of our 6 final recommendations which are presented in this report.
We asked people affected by cancer about their care, calling for one good experience they had had, one bad, and finally asking what their idea would be to improve things.