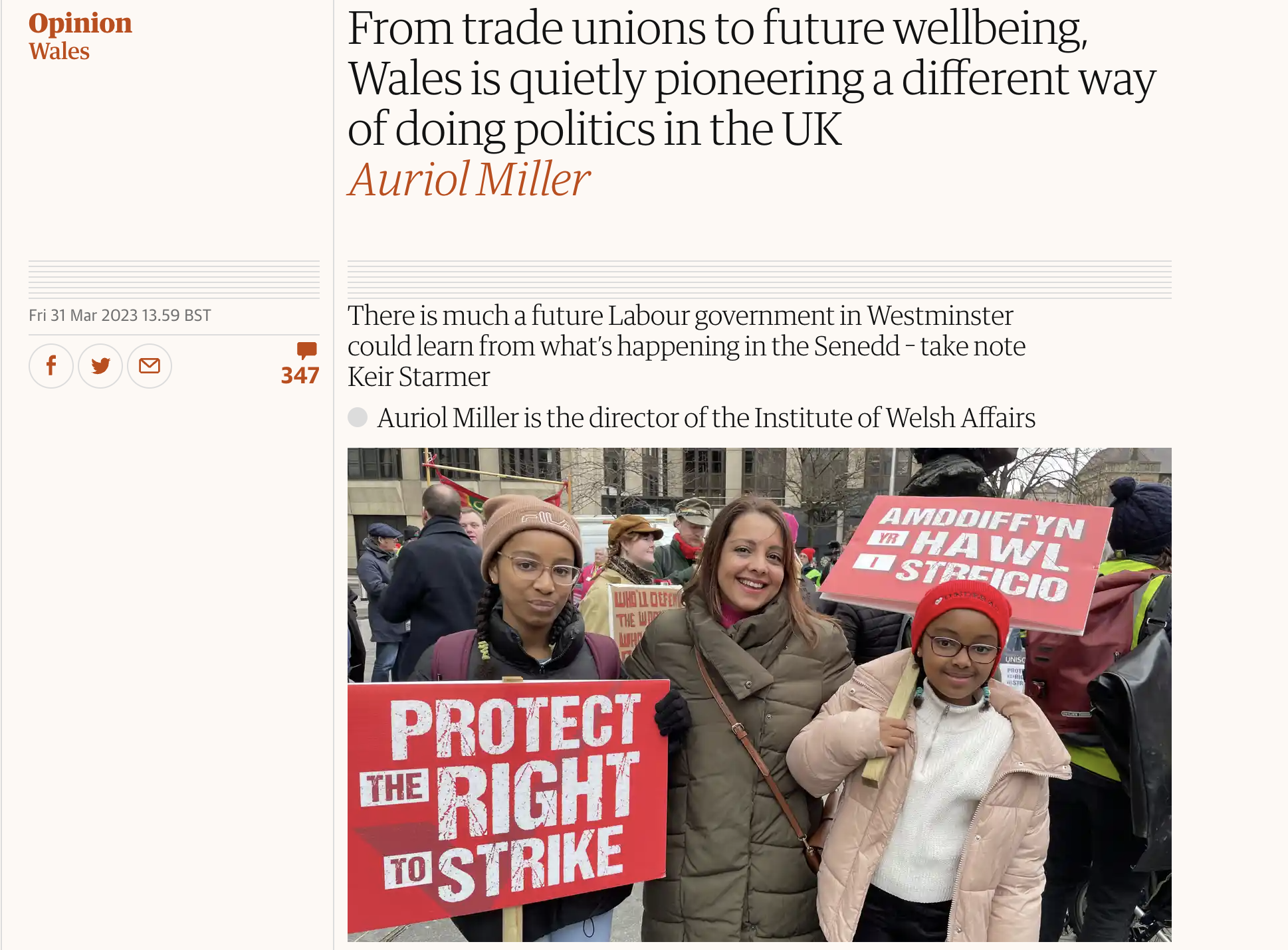 A roundup of our recent media appearances:
Our director Auriol Miller wrote about our research on trade unions and Welsh Government's innovative approach to social dialogue, which she contrasts to the rest of the UK, in The Guardian:
'The Welsh government has been quietly trying to pursue a new model of industrial relations. Emulating the "high-road" models of the Nordic countries, it is seeking to create an economy that has strong partnerships between government, trade unions and employers. Wales has a trade union membership rate of about 35%, compared to just over 20% in England. While this is still well below international top performers such as Iceland (over 90%), Denmark (67%) and Sweden (over 65%), this divergence could lead to two very different pictures of employee relations between England and Wales.' Read the full article here.
Joe Rossiter, the IWA's Policy and External Affairs Manager, talked to James Williams on Politics Wales about the impact of the UK's renewable energy strategy – explaining that UK Government might not meet its net zero ambitions without Wales. Catch the programme on the iPlayer until the end of this month.
The support of our members is key to our work towards a successful, clean, green and fair economy for Wales. To help make a sustainable future for Wales a reality, consider joining us or making a donation.