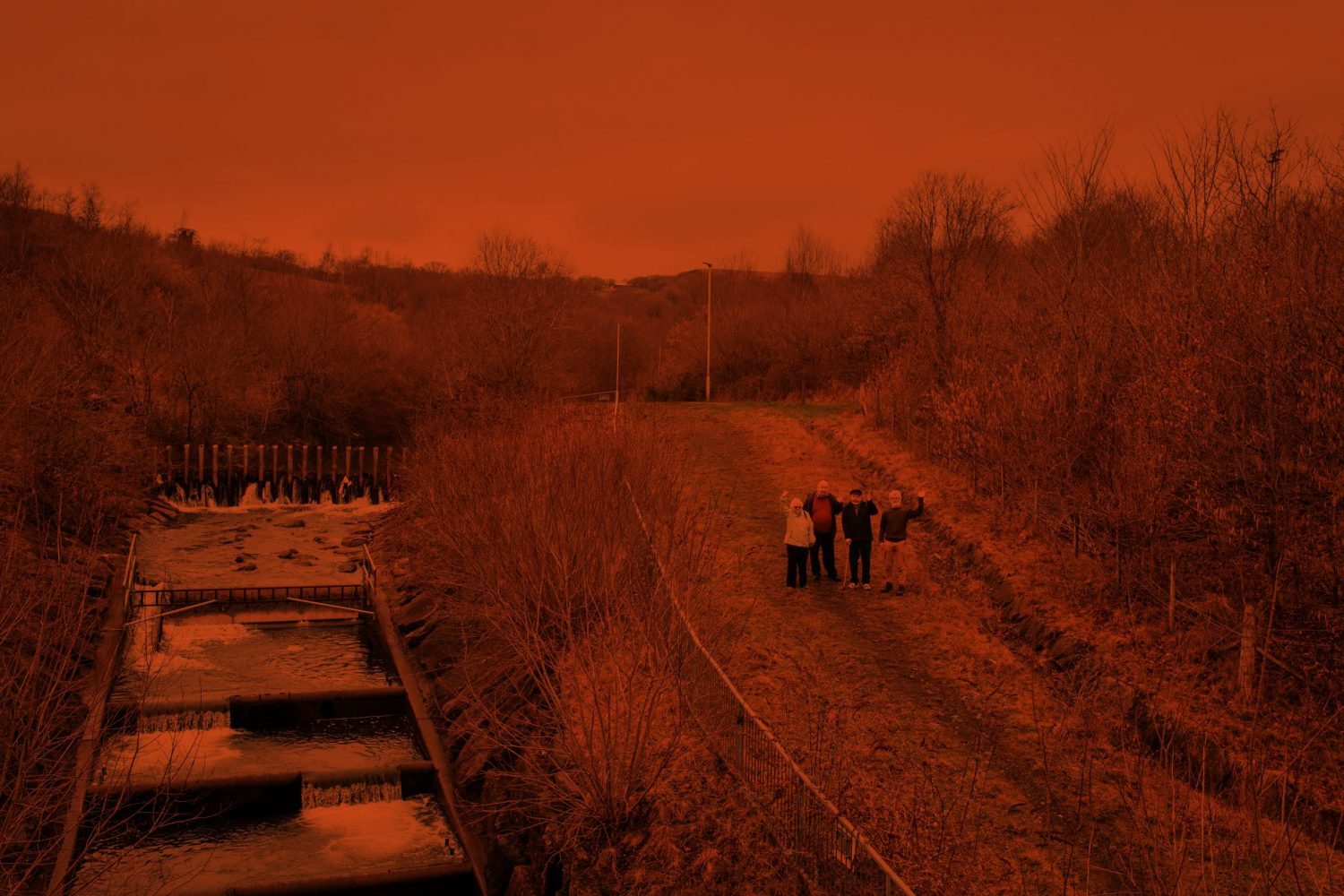 Many communities are inherently defined by their geography – but what rights do they have over the land they inhabit, and the choices that are made in their area?
With this new scoping report (English version / Welsh version [pdf]) supported by exclusive polling from YouGov, the IWA finds that Welsh communities are the least empowered in Britain and calls for a major shake-up of community policy in Wales which will bring it up to speed with Scotland and England.
Despite conceptions of Wales as a communitarian nation, defined by tight-knit communities, our research paints a picture of public policy divorced from this ideal, and shows Welsh communities to be the least empowered in Britain. We draw on desk-based research into the situation in Wales, Scotland and England and roundtables with community groups, policy experts and farmers. Our findings are further supported by new polling from YouGov, which shows overwhelming public support for our proposals across the political, social, and demographic scale.
Community groups described a long and arduous process that made it incredibly difficult to gain access to land or assets, and we found farmers to be proud of their rural areas and open to some community empowerment initiatives that could strengthen these areas. 
Given the austerity of the last twelve years, the current lack of powers for communities is likely to have resulted in the loss of important community assets. We make recommendations that will even out the playing field for communities and hopefully prevent the further loss of community assets.
YouGov polling commissioned by the IWA also shows a broad consensus across Labour, Conservative and Liberal Democrat voters, remain and leave voters alike, men and women, all age groups, all social classes and all regions of Wales.  
The IWA's report has five recommendations:
Recommendation 1: The Welsh Government should begin work on a Community Empowerment Bill that establishes a register of community assets, and gives communities a statutory first right of refusal over these assets when they are proposed for sale or transfer.
It is vital that any community empowerment rights in this Bill do not endanger the viability of the agricultural industry that underpins rural Wales, and it should therefore not be considered without a mechanism to ensure land and assets are sold for market value. We do not recommend compulsory purchasing measures as in Scotland, due to the differential context in Wales, the fragility of rural communities, and their importance to the Welsh language.
Recommendation 2: The Welsh Government should establish a well-financed Community Asset Fund, based on the successful Scottish Land Fund that distributes grants of between £5,000 and £1m. This should be dedicated to underpinning the Community Empowerment Bill's provisions, financially supporting community ownership, and ensuring that those seeking to sell receive a fair price for their assets.
Recommendation 3: The Welsh Government should establish a coordinated support package to support communities that are seeking to buy or lease land or assets. This should be particularly targeted at deprived communities to ensure those without the resources or time to engage as fully in the process are not disadvantaged.
Recommendation 4: The Welsh Government should adopt a social value policy that applies to public bodies looking to dispose of or lease land or assets. This should be auditable and communicated clearly with local authorities, public bodies, and Audit Wales. The National TOMs Framework should be used as a starting point to develop this social value policy.
Recommendation 5: In situations where asset transfer is not possible, the Welsh Government should support public bodies to co-produce, with communities as equal partners, future asset management plans that reflect community values and vision but also reflect the legal and professional requirements of asset management.
The IWA has polled on four of our five recommendations:
To what extent, if at all, would you support or oppose the Welsh Government introducing legislation that gives communities a right of first refusal to buy key community assets such as land, village halls and pubs before they are listed on the open market?
 Total Support – 68%
Total Oppose – 8%
To what extent, if at all, would you support or oppose the Welsh Government funding grants for communities to buy or lease community assets such as land, village halls and pubs to be run by the community?
Total Support – 71%
Total Oppose – 8%
To what extent, if at all, would you support or oppose the Welsh Government creating a coordinated support package (i.e. advisors, detailed guidance) to help assist communities to run their assets such as land, village halls and pubs?
Total Support – 67%
Total Oppose – 9%
The Welsh Government, local authorities and public bodies sometimes sell off public assets for various reasons. When a decision is made to sell a public asset, which of the following comes closest to your view?
Assets should be sold to whoever offers the wider social benefits, even if this is at a lower price – 59%
Assets should be sold to whoever offers the highest price, even if this doesn't have wider benefits – 8%
Auriol Miller, Director of the IWA said: 'We are pleased to see such strong support from the Welsh public for our new recommendations. We've seen examples of community ownership giving derelict buildings new leases of life, generating renewable energy under local ownership, and tackling the second homes crisis through community-led housing.
However, our research found a loud and clear message from communities across Wales: that the current system works against, rather than with communities who are attempting to take control of local assets for community benefit. The time has come for this to change.'
You can now read our report in English and Welsh, and access the YouGov polling results.
Watch the launch of the report on our website or on Youtube.
Discussions and debates that drive Wales forward.
Join Wales' leading independent think tank.