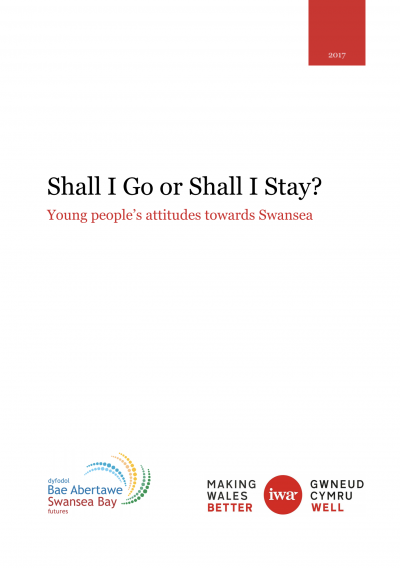 The Institute of Welsh Affairs' Swansea network conducted an opinion-gathering exercise with around 65 young people in October 2017 called 'Shall I Stay or Shall I Go?'. The event was held in partnership with Family Housing Association, Swansea Bay Futures, Centre for Entrepreneurial Education and Gower College
The exercise asked students what they hoped to do in the future and if they wanted to stay in Swansea. The students expressed a real sense of loyalty towards the city, wanting to see it become a vibrant, modern second city for Wales. The high quality of higher education on offer was consistently noted.
However, a significant number were unaware of what opportunities the region could offer them in terms of further training or employment. Consequently, at least half of the respondents were considering leaving the city, albeit reluctantly.
A consistent theme emerging from this exercise is that young people in Swansea lack the knowledge to make empowered and informed decisions about their futures. Civic bodies and positive influencers, in cooperation with educational establishments, need to engage much more strongly with the young to facilitate their access to that information.