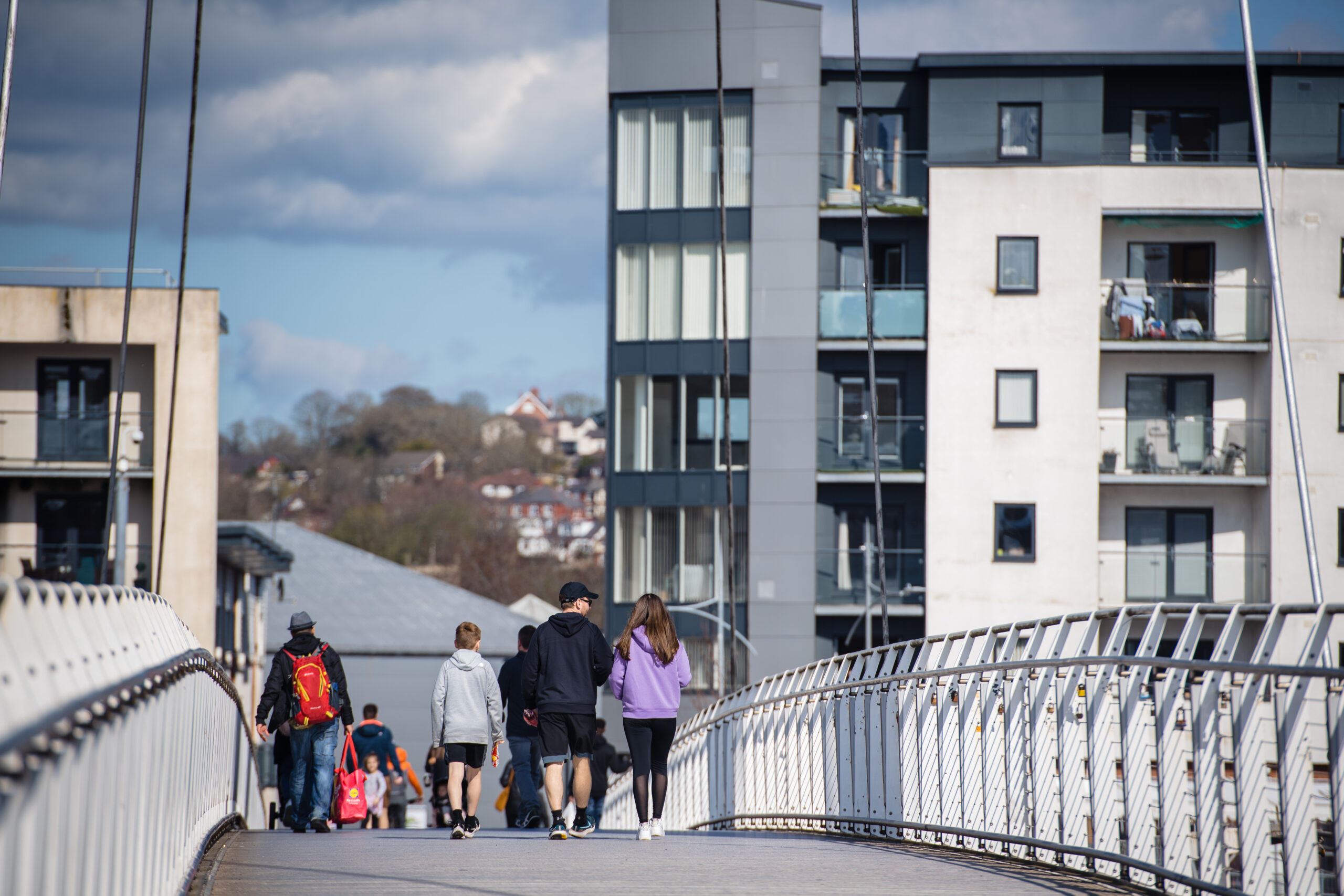 On 30 May, we had the pleasure of hosting a conversation with members of the Independent Commission for the Constitutional Future of Wales Laura McAllister, Rowan Williams and Miguela Gonzalez in the bustling atmosphere of Hay Festival.
At the start of the event, our director Auriol Miller asked who, in the room, felt confident in their knowledge of Welsh politics and institutions. The hesitant show of hands that followed confirmed a dispiriting, but commonplace preconception: that many people in Wales, even as engaged as one would expect the Hay festival-goers to be, continue to feel ill-equipped when it comes to understanding their own political institutions. In such conditions, contributing to a discussion about the future of the nation may well be a hard sell.
We want to give voice to different options and examine the evidence to understand what the best path might be for Wales, and why.
Today, we kick off a new podcast series to accompany our new project supported by the Legal Education Foundation: Wales: A Work in Progress. You can find it on our website, our Spotify channel, or iTunes Podcasts.
In this series, we will explore options for Wales' future in conversation with experts and people interested in shaping the way forward for our country.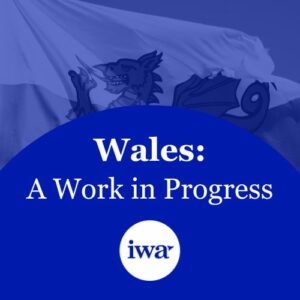 In keeping with the IWA's independence, we don't take position – rather, we want to give voice to different options and examine the evidence to understand what the best path might be for Wales, and why.
In the introductory episode to this series, Policy and External Affairs Manager and Project lead Joe Rossiter and Auriol Miller give a whistle stop tour of the work already underway to look at what the constitutional future for Wales should look like, and outline some of the issues the podcast series will discuss.
In addition to a new podcast series, we'll also be hosting events and discussions about Wales' institutions, where they are now and where they might go next, all part of a project to foster understanding and participation in Wales' ongoing constitutional discussion, which will be running until January 2025.
We look forward to seeing how this project unfolds and we would love to hear your thoughts on this first episode, and the project going forward. If you'd like to, feel free to reach out to project lead Joe Rossiter at [email protected].
The support of our members is key to our work towards a successful, clean, green and fair economy for Wales. To help make a sustainable future for Wales a reality, consider joining us or making a donation.