Summer 2008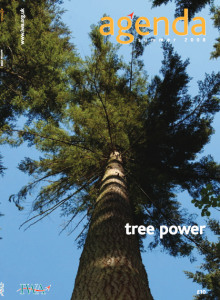 To download this issue for free please click here.
Opinion
Page 4 – Icarus Balance
Elystan Morgan charts a route through the maze of the 2006 Wales Act towards Wales next constitutional advance.
Politics and Policy
Page 10 – Guard our Inheritance
Gwilym Prys Davies says promoting the Welsh language is a key challenge facing the National Assembly.
Page 12 – Referendum Rules
Glyn Mathias pre-empts the debate on how the forthcoming referendum on more powers for the assembly should be organised.
Page 15 – Making Votes Count
Annabelle Harle on a new effort to ensure the Welsh political cake is sliced up more fairly.
Page 18 – Countryside Democracy
Kirsty Williams says members of the National Parks should be elected.
Page 19 – Blogosphere
Peter Black probes the future relationship between Welsh politics and the internet.
Europe
Page 23 – Europe's Future
Jurgen Habermas says that now Ireland has rejected the Lisbon Treaty, it is time for the politicians to turn the EUs future over to the people.
The Economy
Page 26 – Business Backbone
Rhys David argues we should focus on promoting medium-sized companies to build our economic base.
Page 30 – Dial M for Management
Christopher Ward on leading the way out of our dependency culture.
Environment
Page 32 – Eco Dream Home
Nigel and Susannah Hollett outline plans for rebuilding their home on the Gower coast.
Page 34 – Tree Power
Jon Owen Jones on how our woodlands can be used to tackle global warming.
Page 37 – Blanket Bog
Jared Wilson explains how an innovative conservation scheme can bring benefits to upland Wales.
Education
Page 40 – School Effectiveness
David Egan reports on a new programme aimed at transforming Welsh education.
Page 43 – Community Schools
Pam Boyd advocates a holistic approach to learning.
Health
Page 45 – Seductive Option
Marcus Longley asks whether the latest NHS Wales re-structuring proposal will fare better than the others.
Page 47 – Healthy Cities
Dyfed Wyn Huws argues that improving public health is distorted by the dominance of secondary care NHS Trusts in Wales.
Social Policy
Page 49 – Vacant Properties
Steve Jones provides an insiders response to a new report on the Welsh rural housing crisis.
Page 53 – Invisible Minority
Dewi Owen speaks up for refugees in Wales.
Culture and Communication
Page 55 – Democratic Deficit
Simon Roberts casts an eye over the IWAs report on Welsh press and broadcasting.
Page 58 – Speaking Unto Nation
Nick Morris unpacks the contradictions in the BBCs approach to reporting a devolved Britain.
Page 61 – Internet Liberation
Dylan Iorwerth explains how the news magazine Golwg will be using Assembly Government support to expand its presence on the web.
Page 63 – Warrior's Tale
Daniel Williams introduces a new biography of Raymond Williams, revealing how central he remains to twenty first century Wales.
Page 66 – Wenglish
Robert Lewis unpicks the dialect of the south Wales Valleys.
Page 68 – Straight Line Thinking
Euros Lewis provides a Welsh perspective on commonly used English terms.
The Last Word
Page 70 – I Was There
Peter Stead reflects on the Welsh performance culture.