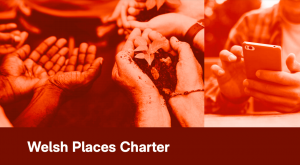 ---
The IWA has been undertaking research, analysis and engagement to develop the Welsh Places Charter, led by our Understanding Welsh Places Lead Ellen Jones, and the Welsh Places Influencing Group.
We have developed a set of recommendations as a result of this work, with a particular focus on strengthening local democracy and increasing prosperity as a means to contribute to wellbeing.
We believe these measures would contribute to increasing the resilience of Welsh places, helping to stem the long-term problems that have been exacerbated by the pandemic.
The report contains a series of recommendations to strengthen local democracy. 
These include a Town and Community Council Development Fund, introducing deliberative democracy tools, a Community Enabling Fund, and decisive measures to promote diversity.
There are a total of nine recommendations aimed at strengthening local democracy available in the full report  and we also put forward a series of recommendations outlining how to create prosperous Welsh places that enable wellbeing to thrive. 
These recommendations include measures to maintain a town centre first approach, introduce a Future of Welsh Towns Fund, and to establish a Smart Towns Initiative.
You can read the full report here.
We asked the parties standing in the 2021 Senedd elections specific questions around our recommendations. You can read their responses here.
Innovative. Informed. Independent.
Your support can help us make Wales better.