By promoting overlooked areas, Angela Evans argues that a more positive approach to making tourism work is needed.
Barricaded lay-bys, taped off National Trust car parks and siren signs that looked as if they'd been scrawled by a resident of Royston Vasey  – 'Wales is Closed, Pandemic – Go Home Idiots' and the more existential 'Why are you here?'
 In spite of the Welsh Government's commitment to tourism, some of its statements may well have fanned the smouldering embers of local resentment. High incidence areas in north-west England have been blamed for 'seeding' the virus across north Wales and visitors to west Wales who ignored the Welsh Government's travel restrictions have been warned that a 'fearful and anxious local population' would be 'on the lookout for people who shouldn't be there'. 
Disgruntled locals rounded on the travel writer Simon Calder via social media when he cheerily suggested on daytime TV that anyone looking for a British staycation might want to consider the beautiful counties of Ceredigion and Gwynedd. 
As unedifying as these reactions have been, they need to be viewed as symptoms of some much deeper structural problems associated with tourism in Wales. Whilst Wales is certainly no Cornwall in terms of tourist numbers, on a fine day some 'honeypot' locations can be so busy it's as if they are emitting some undetectable pheromone.
On popular stretches of the Welsh coastal path walkers dodge each other as if they're on a daily commute, roads on the Gower are gridlocked as people make fine weather dashes to picturesque beaches and pedestrians spill off Tenby's narrow pavements. 
The giant conga-line ascending Snowdonia a few days before national lockdown in March will surely become a go-to image to illustrate the problems of over-tourism. Such heavy footfall inevitably has an impact on the environment – eroded paths, congested roads, litter and the visual intrusion of tourist infrastructure.
The social and community impacts are also significant. Tourism drives up house prices and high levels of second home-ownership drain the life-blood from communities. Two-fifths of the properties sold in Gwynedd during 2019/2020 were for second home ownership.
In September campaigners marched from Nefyn to Caernarfon to draw attention to the 'second home crisis' and a petition is before the Senedd demanding new powers for local authorities to control the housing market in tourist areas. 
And yet Wales can't afford to alienate tourists – they support around a tenth of all jobs and account for 8% of the national economy – and in pre-Covid times tourism was growing much more strongly than the rest of the economy.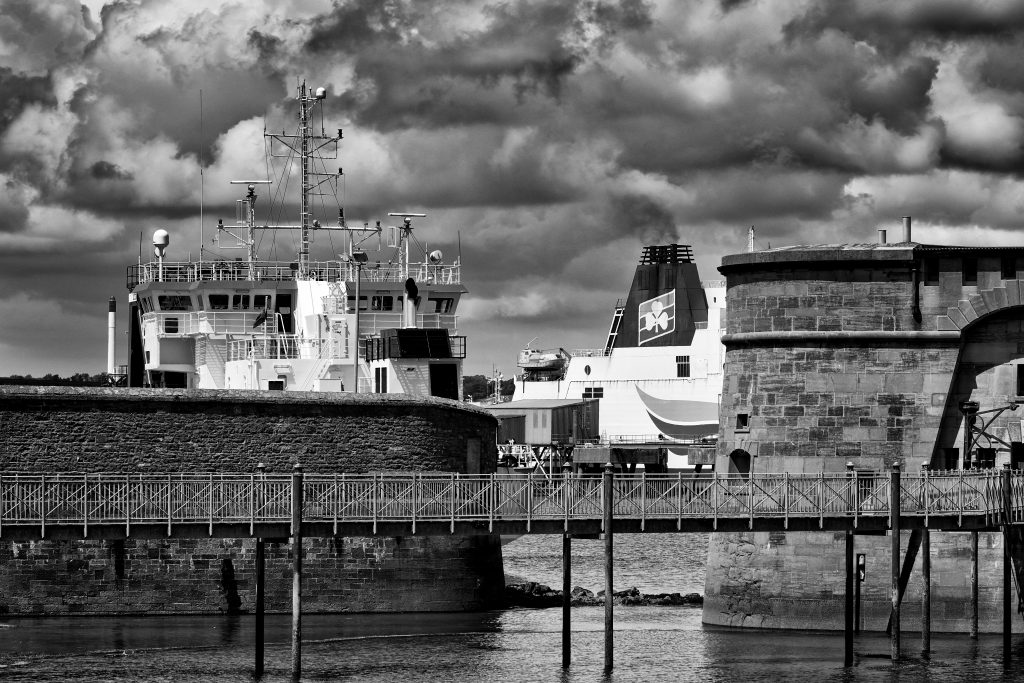 What is clear is that we need to do tourism differently, but the solutions proposed so far are mainly restrictive including a cap on the proportion of second homes, higher council tax premiums and a tourism tax.
A more positive approach would be to promote the hundreds of places across Wales that teem with character, history and unexpected beauty but are by-passed by visitors because they don't tick all the necessary aesthetic boxes. We gravitate towards the Welsh landscapes of our imagination– the cliff enclosed coves, ancient woodlands, sandy beaches and windswept mountains.
That's because we like our nature… well, natural. Human additions are acceptable as long as they conform to a handful of appealing templates: pretty harbours; sleepy villages; characterful pubs; Norman castles or Neolithic stones. 
The idealisation of the countryside as unspoiled, timeless and somehow more 'authentic' is deeply embedded in the British psyche. The rural idyll with its simplicity, ease and reciprocity is contrasted with the corrupt, grabby, polluted city.
"This binary approach to landscape appreciation means that we cold-shoulder some very special places."
The past, as dreamed of in country life, becomes a stick with which to beat the unsettling forces of the present. It is the reformer's ideal, the artist's muse and the city-dweller's retreat. 
Of course, this is nostalgic reconstruction. The reality is that most of us prefer our authenticity sprinkled with some metropolitan comforts. And the countryside we perceive as ancient and steadfast is in fact a collection of constantly changing scenes – forests have been cleared, marshes drained, fields enclosed and buildings constructed. Rural life can also fall far short of idyllic – although hardships are often less obvious than in cities, hidden away down rutted lanes and behind cottage doors. 
In spite of these realities, the urban-rural, revered-reviled dichotomies are hard to shift and this binary approach to landscape appreciation means that we cold-shoulder some very special places.
Places that might not cut the mustard in terms of picture-book loveliness, but have so much else to offer – shy beauty; diverse histories; great stories; welcoming locals; unmanaged landscapes so beloved of wildlife; and un-curated spaces that encourage fresh perspectives.
By coaxing tourists to visit some of these off-piste places not only would we be offering some new stimulating glimpses of Wales, we would also reduce the pressure on 'honeypot' destinations and spread the economic benefit of the tourist pound. 
In Pembroke Dock, local people have decided to take the promotion of the town into their own hands.
The town sits on the mighty Milford Haven that on a map looks like a jagged tear in the jutting sleeve of the Pembrokeshire coast, a watery incursion running some thirty kilometers inland to the county town of Haverfordwest. It is one of the world's largest naturally occurring harbours, on a par with Sydney, Australia.
For centuries the Haven has been a place of transit rather than a destination in itself, the arrival and departure point for many historic journeys. It was here that the bluestones from the Preseli mountains started their raft bound journey to Stonehenge; Viking ships sought shelter on their forays along the south coast; several English kings launched expeditions and invasions of Ireland; and Henry VII landed when he returned from exile to become the first Tudor King of England.
And still people and products pass through. The Isle of Inishmore ferry sails twice daily between Pembroke Dock and Rosslare although few passengers linger on the Welsh side. The occasional cruise ship docks in the Haven but passengers are quickly whisked away to Tenby and St Davids.
The Haven is energy central and the associated infrastructure dominates the landscape and deters tourists. Just west of Pembroke Dock is the sprawling, smoking Pembroke Refinery.
Once, there were five oil refineries edging the Haven but increased production costs and international competition has whittled this away to just one. Now it's the distribution of natural gas that's big business. The natural gas distributed from the Haven meets a third of the UK's requirements.
But the Haven isn't just a transit point for industry. If you look below Cleddau Bridge, where the Haven narrows, the shoreline is edged with woodland, cutesy cottages and dozens of jauntily named boats. The Haven is also a Special Area of Conservation and part of the Pembrokeshire Coast National Park.
It's nationally significant for its geology, ancient woodlands, rare maritime plants and migratory birds. It is also an important centre for maritime recreation – yachting, angling and the like.
Reconciling these very different priorities is no easy task and Milford Haven Port Authority's solution is to designate areas for different land use purposes.
"Years ago mountains and moorlands were considered wild, hostile places and now they are under National Park care and are amongst our favourite places to visit."
Milford Haven harbour has been earmarked for tourism with a newly installed pattern-book marina, the centerpiece of plans to create a 'vibrant waterfront destination'. Pembroke Dock has been designated for industrial use and residents believe that they are being overlooked for any tourism related investment. 
Superficially, this is understandable. The town isn't the prettiest – the waterfront is an industrial hotchpotch and many retail premises are empty. Nevertheless, the town has tremendous character and a palpable sense of history.
The Royal Naval shipyard, established in 1814 and the town's raison d'etre, is long gone but much of the associated infrastructure – the docks, admiralty buildings, defence fortifications, military garrisons, workers' housing, are still here and amazingly intact– along with the commercial and public buildings intended to elevate the place from functional to civilized.
It's like a fossilized foot-print – a transitory moment in the long stretch of history captured in solid form. Cadw, the custodian of historic buildings and environments in Wales, says that Pembroke Dock has 'a coherent historic character' rarely matched by other Welsh towns.
The town that launched 260 ships – and was one of the world's most important naval shipbuilding centres – is turning its practical hands to the building of a number of sculptures to celebrate its unique and yet little known history.
It's usual now for the most tenuous historic connections – Charles Dickens met his second cousin for tea here, Tolkien stayed overnight here – to be marked with a blue-plaque. But, in spite of Pembroke Dock's powerful historical narrative, plaques and interpretation boards are thin on the ground. The sculptures will mark a walking trail that takes in the town's most important historic locations.
Robust debate and agenda-setting research.
Support Wales' leading independent think tank.
But Pembroke Dock is far more than the sum of its historic parts. Located on a small peninsular, water dominates the landscape.
To the north is the expansive Haven with its towers, chimneys, pipes, tanks, pylons, docks and jetties – giant apparatus for industrial alchemy. To the south is the tranquil Pembroke River making its sinuous, slippery way from the medieval stronghold of Pembroke Castle.
Many histories and landscapes collide on this small jutting corner of the Pembrokeshire coast. The town trail will acquaint visitors with these natural and man-made landscapes and the people, histories, stories and legends that give Pembroke Dock such a strong sense of place.
The trail isn't a grand nationally funded heritage project. The idea emerged locally and is being driven by voluntary effort and little public funding. Local artists, historians, business people, students, town officials – all sorts and all ages – are involved.
It provides a model for how a more sustainable form of tourism could be developed in Wales – one that promotes Wales' hidden gems by fully engaging with local people who know their localities best.  
Whilst our love of the quintessentially rural has been an enduring one, attitudes to landscape can and do change. Years ago mountains and moorlands were considered wild, hostile places and now they are under National Park care and are amongst our favourite places to visit.
We need to look again at those overlooked places like Pembroke Dock. Their muddle and ambiguity can be unsettling – but if we take the time to get to know them, they can surprise, challenge and delight. 
All articles published on the welsh agenda are subject to IWA's disclaimer.
Photos by David Street