Zoe Brigley reviews a new anthology of poetry and prose that reckons with the effects of climate change around the world.
In a time when global catastrophe feels closer than ever, the anthology Gorwelion, Shared Horizons takes the temperature of climate crisis.
This anthology of poetry and prose draws on writers across the world to create international conversations between Wales, Scotland, and India. The project is the brainchild of esteemed Welsh poet and environmentalist, Robert Minhinnick. It is also inspired by his wife, a renowned environmentalist in her own right – Margaret Minhinnick, director of the charity Sustainable Wales – and it was created with the help of the renowned Indian writer, Sampurna Chattarji. The anthology seeks to mark the global conference on climate, COP 26, and Robert Minhinnick emphasizes: 'Nothing we are doing is appropriate for the urgency of this climate crisis.'  
No, in fact, what is slowly being unleashed on the world is an 'environmental holocaust'. The prose and poetry in this anthology witness the gradual and more extreme changes being unleashed – 'from tidal rising to the extraordinary loss of once familiar species'.
Reading the dispatches creates an increasingly eerie feeling, as we are forced to confront unnerving changes to our global environments. Putting together voices from the UK and India shows how these changes are felt in local communities across the world.  
Like a kind of weather report, Gorwelion is a barometer for climate emergency.
The anthology opens with Tishani Doshi writing about life on the southeast coast of Tamil Nadu in South India. Doshi contemplates the erosion of its marshes and beaches, and the following essay by Maggie Haggith, based at Loch Roe in the Scottish Highlands, has a similar story: of beaches potentially being drowned, of changes in ocean currents, of new storms. Haggith, however, is careful to note that climate change may be negative in Scotland, but it will be devastating in sub-Saharan Africa and the Arctic. Nabanita Kanungo considers legacies of upheaval examining her family's journey to Shillong, India as Bengali Hindu refugees from East Pakistan, post-Partition. Kanungo contemplates a future when so many may become climate refugees: 'When did you arrive? For how long will you be here?'
Changes are occurring in Wales too. Past decisions to pollute the land are returning to haunt us, as Laura Wainwright notes in her long poem, 'Airbrushed Fields: Newport's Glebelands', where she contemplates the toxic waste buried beneath the land.
Abeer Ameer's powerful poem, 'Sapling, 2031', describes growing up near Heath Park in Cardiff, contemplating family joy, loss, and the threat of global conflict and emergency. The poem movingly responds to an epigraph quoting the words of the Prophet Muhammad: 'If the Day of Judgement comes / and one of you has a sapling in your hand / you should plant it.'
Discussions and debates that drive Wales forward.
Join Wales' leading independent think tank.
So, yes, there is hope in this anthology too, like the gorgeous hymns to trees by Samantha Wynne-Rhydderch. Other contributions are more politically hopeful. Peter Finch has a clear vision of how to move forward as he contemplates the layers of history under Penylan in Cardiff, and he notes that Wales' smallness might serve it well if we can 'replace globalization with humanisation'.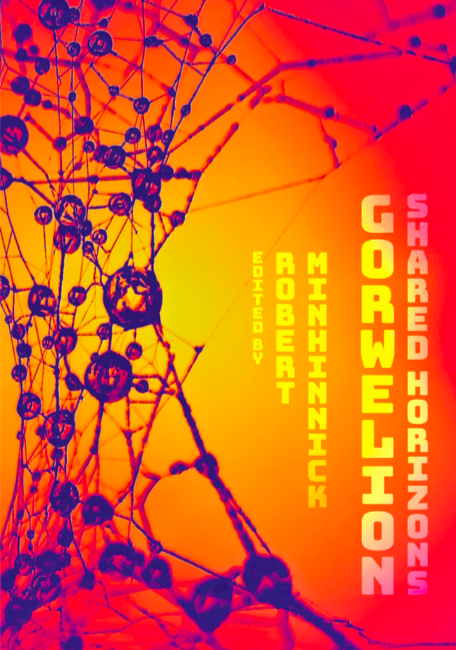 Mike Jenkins offers an apocalyptic vision of Wales simply providing resources for an authoritarian British government, but ends on a note of hope, the possibility of living with nature: 'We must be druid-oaks and reclaim the fleeting autumn and spring; burying our roots in this occupied land, despite everything.' 
Like a kind of weather report, Gorwelion is a barometer for climate emergency: the voices talk across countries and borders to plead for action. The shared horizon is global change which is inevitable without real action to address climate change.
This anthology – by turns wistful, chilling, sustaining, and hopeful – allows international voices to join together to demand that we mitigate the terrible crisis we have created.
---
All articles published on the welsh agenda are subject to IWA's disclaimer.